Case Study: Market & Submarket Opportunity Analysis for Real Estate Operating and Development Company
Nationwide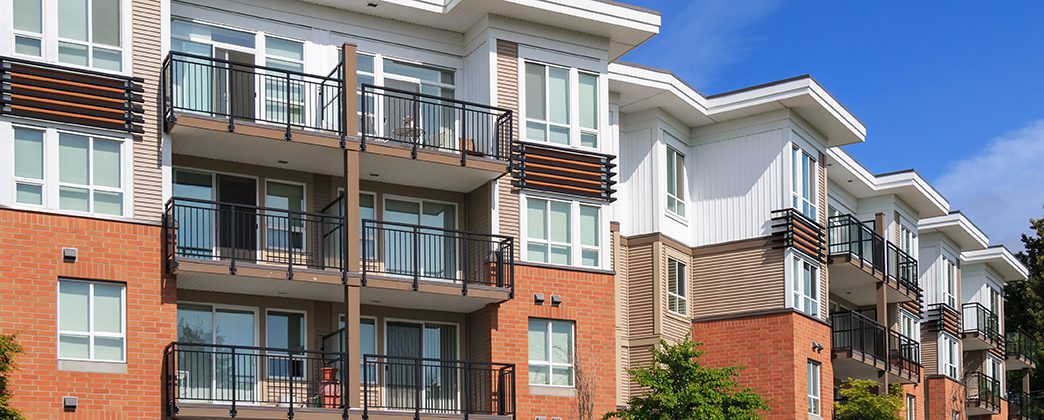 Client
Real Estate Operating and Development Company
Project Type
Product Type
Market/Submarket Selection
The Challenge
RCLCO was chosen by a Real Estate Operating and Development Company to determine expansion potential and help with specific future development opportunities. The Company has an established and successful presence in its regional market and is working through several strategic decisions relating to expansion into other markets and submarkets across the country. For this particular project, RCLCO's task was to help select the optimal metropolitan areas for the Company's expansion strategy as well as the optimal submarkets within the selected metropolitan areas.
Solution
RCLCO worked with the Company to identify the objectives of the analysis and asked the Company to select the markets that they wished to be included in the analysis. Against this background, both parties worked together to identify key variables to be included in the ranking analysis, which were then weighted accordingly. RCLCO assisted in developing multiple scenarios for a holistic ranking that was then used to determine the top 20 metropolitan areas, ranked based on their possession of characteristics determined by the Company to be the most desirable and relevant to their products. RCLCO then performed a similar analysis at the submarket area, to evaluate within each market which locations were optimal for the client's development and acquisition objectives. RCLCO created an interactive map and dashboard of data for the client, that represent the results of the analysis and color-coded the markets and submarkets based on the ranking criteria established in the study. This dashboard can be easily updated periodically and allows the client the flexibility to adjust their ranking criteria as their business priorities change.
Impact
The interactive dashboard has been instrumental in the client evaluating decisions to move into a market. The interactive map allows for the submarket analysis to be easily applied to specific sites they are evaluating for potential development or acquisition. This has created a useful tool to assist their team in making consistent decisions that are in line with the larger firm strategy, and provides helpful data and benchmarking against the metropolitan areas and submarkets in which they are currently active.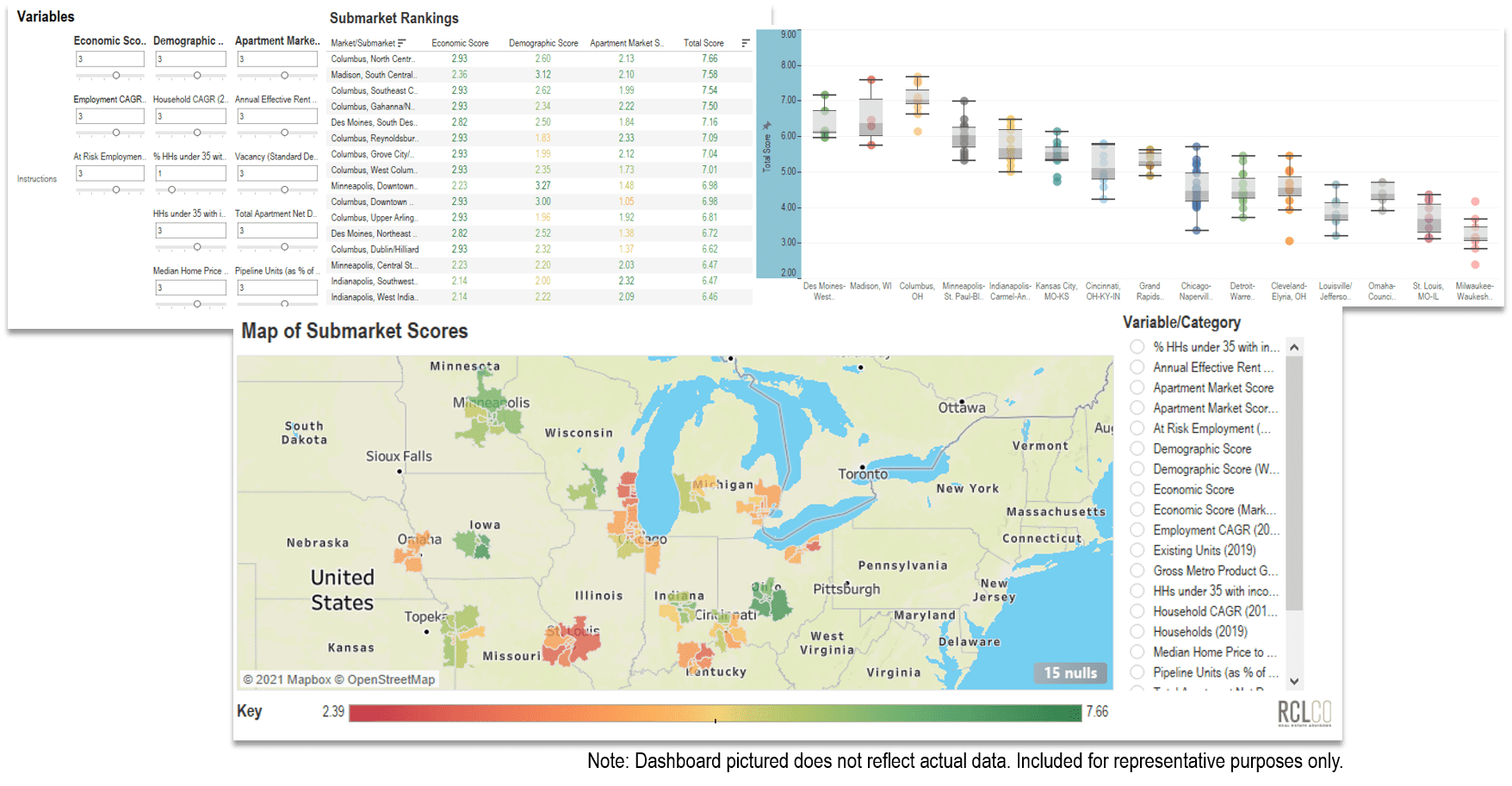 VIEW MORE CASE STUDIES
Speak to One of Our Real Estate Advisors Today
We take a strategic, data-driven approach to solving your real estate problems.
Contact Us