Upcoming Speaking Engagements
RCLCO is incredibly involved in the global real estate community. Join us at the following upcoming events where we will present our insights and discuss developing industry trends. We also host our own events, including annual CEO Summits and MPC University.
If you are interested in having one of our advisors speak at your next event, please contact Diana Black, Marketing Manager, at dblack@rclco.com.

U.S. Mountain Community Summit
January 16 @ 8:00 am -
9:00 am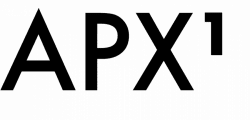 State of the Western Mountain Resort Real Estate Markets
Sponsored by RCLCO
Adam Ducker, Managing Director will be speaking at the inaugural U.S. Mountain Community Summit January 14-17 2019. The three-day event brings industry leaders together with public and private stakeholders to exchange ideas on the chairlift. The curated summit features networking, presentations, panel discussions, industry roundtables, entertainment, and best-practice community building solutions for U.S. mountain regions and beyond. The 2019 summit will focus on leveraging public-private partnerships for innovative housing solutions. The event is limited to 100 attendees, register in advance to secure your place at the table.