Press Release: Taylor Mammen and Ben Maslan of RCLCO Real Estate Advisors Named to CIO Magazine's List of 2020 "Knowledge Brokers"
September 18, 2020
Institutional Investment
CIO
Investment Advisory Services
2020 Survey of Chief Investment Officers Highlights Two RCLCO Team Members for the First Time in Nine Years of Surveys
BETHESDA, MD – September 18, 2020 – RCLCO Real Estate Advisors, a leading national real estate advisory firm, announced that two of its managing directors – Taylor Mammen and Ben Maslan – have been named to Chief Investment Officer Magazine's 2020 Knowledge Brokers list.
CIO Magazine's Knowledge Brokers List highlights the top twenty advisors and consultants that a survey of Chief Investment Officers name as the experts and sources who have "done right by them" in the current markets. Mammen and Maslan were recognized in the survey as top advisors in the wake of the COVID-19 pandemic, which has been a major disruptor in the markets.
Both Mammen and Maslan are based in RCLCO's Los Angeles office and specialize in institutional real estate advisory services under RCLCO Fund Advisors (RFA), an affiliate business of RCLCO and an SEC Registered Investment Advisor. RFA provides customized and aligned advisory and investment management solutions to institutional investors, facilitates partnerships that generate greater LP control and transparency, and aims to achieve long-term objectives in allocation, access, diversification, and performance with greater fee effectiveness.
"Leaning into high conviction themes, rather than simply mimicking the market, has been a hallmark of RCLCO's approach to investing in real estate," said Maslan. "This has manifested itself in our recommended asset allocation strategies, an overweighting of residential real estate, and underweighting retail properties, which should result in accretive performance as we come out of the current crisis."
When asked by CIO what investments look good to you now and why, Mamman said "As a real estate consultant, I'm biased, but real estate investments in general look fairly attractive. At least in the US, real estate didn't get oversupplied during this previous cycle and property values and performance are so far holding up fairly well during this crisis—at least outside of hospitality and retail. Real estate is therefore doing what it's supposed to do for many institutional portfolios: providing both stable valuations and cash flow relative to other asset classes."
For additional information about RCLCO Real Estate Advisors, please contact Diana Black at dblack@rclco.com.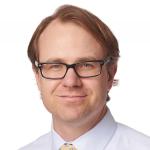 Taylor Mammen, Sr. Managing Director, RCLCO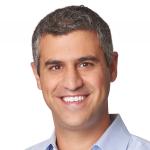 Ben Maslan, Managing Director, RCLCO
About RCLCO
Since 1967, RCLCO has been the "first call" for real estate developers, investors, public institutions and non-real estate companies seeking strategic and tactical advice regarding property investment, planning, and development. RCLCO leverages quantitative analytics platforms and a strategic planning framework to provide end-to-end business planning and implementation solutions at an entity, portfolio, or project level. With the insights and experience gained over 50 years and thousands of projects—touching over $5B of real estate activity each year—RCLCO brings success to all product types across the United States and around the world. RCLCO is headquartered in Bethesda, MD, and has offices in Los Angeles, CA, Orlando, FL, and Austin, TX.
Media Contact:
Diana Black
Director of Marketing
P: 310-670-4288
E: dblack@rclco.com
Speak to One of Our Real Estate Advisors Today
We take a strategic, data-driven approach to solving your real estate problems.
Contact Us