Webinar Recording – Don't Get Left Behind: Data Tools & Insights for the Real Estate Industry
Part of our webinar series on the real estate impacts of COVID-19
Each month Senior RCLCO consultants share the latest insights on the real estate market as part of our monthly round-up webinar series.
Watch a video recording of the webinar by filling out the form to the right and following the link that appears.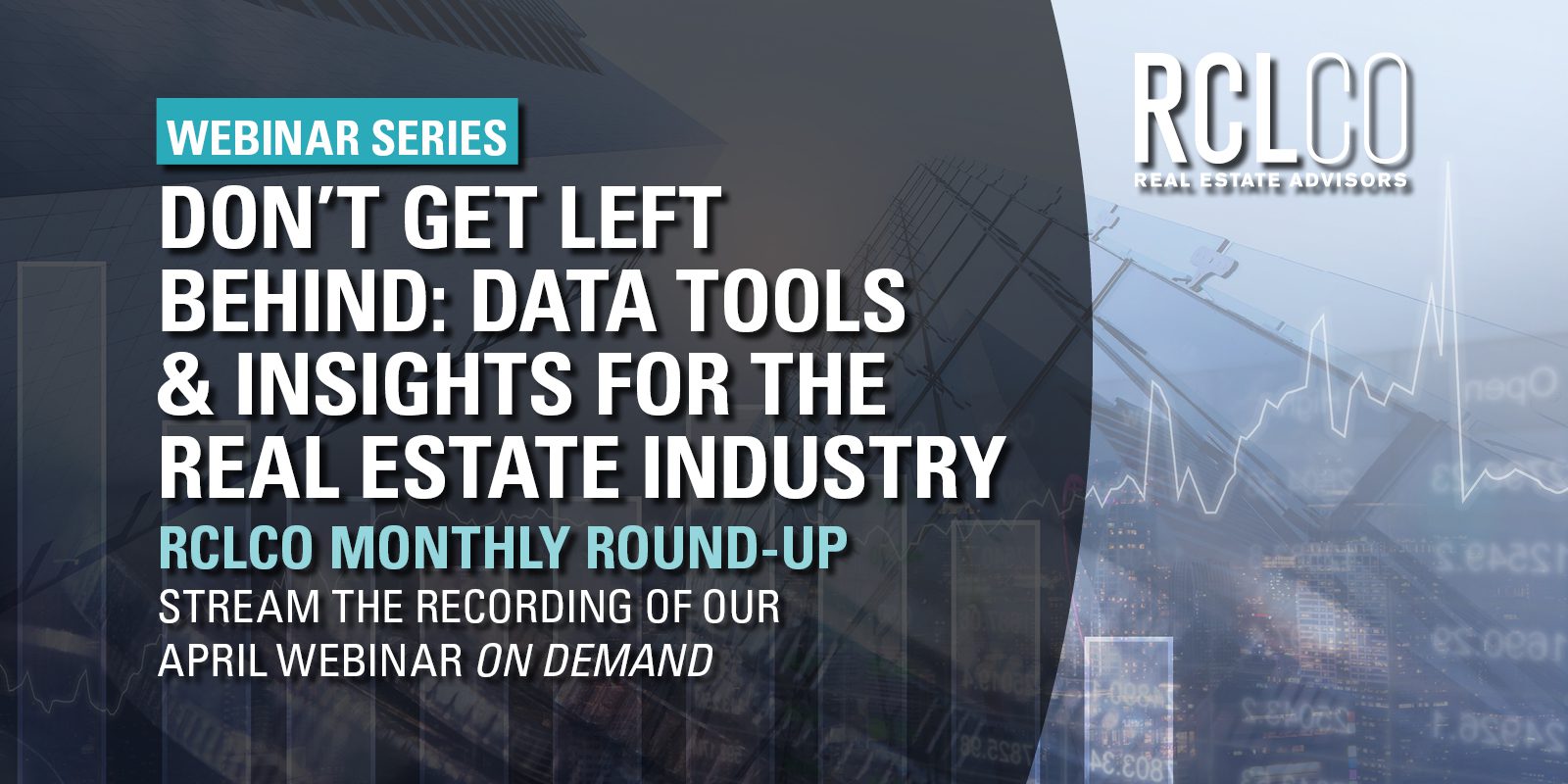 During our April 2021 update, in addition to answering your live Q&A, we discussed how RCLCO is using cutting-edge analytical tools to provide next-level consulting for the industry.
Speakers:
Todd LaRue, Managing Director
Erin Talkington, Managing Director, Director of Consulting
Scott Stoltzman, Director of Data Science
Philip Worland, CSO / EVP / Founding Partner, Cecilian Partners (Special Guest)
Sign Up For Our Newsletter