Upcoming Webinars & Speaking Engagements
RCLCO is incredibly involved in the global real estate community. Join us at the following upcoming (virtual and live) events where we will present our insights and discuss developing industry trends. We also host our own events, including annual CEO Summits and MPC University.
If you are interested in having one of our advisors speak at your next event, please contact Rachel Hoeft, Marketing and Graphic Design Manager, at rhoeft@rclco.com.
Did you miss one of our past events? Browse our webinar recordings and presentation slides to stay up to date on the latest market research.
2019 International Builder's Show
February 21, 2019 @ 8:30 am - 9:30 am

PST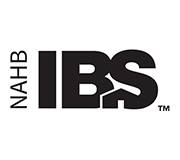 Charlie Hewlett, RCLCO Managing Director, will present on "The Next Evolution of Apartment Living" at the 2019 International Builder's Show in Las Vegas.
Today, the multifamily segment is faced with a new set of challenges, including an ever-changing economy and culture, ever-advancing technology and evolving interests driven by the largest demographic of renters. As a result, apartment designers and builders must integrate the dynamic lifestyle norms of today's society. During this advanced session, leaders from key regions will discuss the future of floor plan design and market segmentation, examine the impact of autonomous vehicles and delivery services, and explore cutting-edge hybrid products that will appeal to growing Millennial families and reinforce the "renter-by-choice" concept.
What You'll Learn:
Examine various floor plans and how they are changing given today's trends.
Explore how multifamily site plans and elevations are changing to shape the future of rental buildings.
Identify demographic changes and the ways Millennials are influencing multifamily housing.
Analyze how amenity features are changing, how lifestyles are influencing residential features and how technology is becoming more integrated into our living environments.