Upcoming Webinars & Speaking Engagements
RCLCO is incredibly involved in the global real estate community. Join us at the following upcoming (virtual and live) events where we will present our insights and discuss developing industry trends. We also host our own events, including annual CEO Summits and MPC University.
If you are interested in having one of our advisors speak at your next event, please contact Diana Black, Director of Marketing, at dblack@rclco.com.
Did you miss one of our past events? Browse our webinar recordings and presentation slides to stay up to date on the latest market research.
ULI: Strategic Planning for the Small Scale Developer
February 21, 2019 @ 8:00 am - February 22, 2019 @ 4:00 pm
UTC+0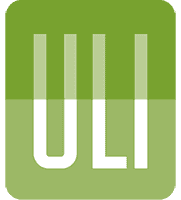 Speakers:
Eric Willett, Vice President, RCLCO
Martin McDermott, Managing Director, Method Commercial Real Estate
Smaller real estate developers typically benefit by being more nimble, able to move more quickly to identify opportunities and execute on deals. They can take on projects that require faster decision-making and more unique and creative real estate solutions. At the same time their smaller size can mean they have fewer operational resources to draw upon, and less occasion for reflective consideration. The result can be a continual chase for the next deal without careful assessment of its fit with the firm's expertise, capital and project resources, or risk appetite. A lack of strategic focus can also mean firms fail to adequately plan for cyclical downturns.
Through instructive lectures, case studies, panel discussions, and leadership exercises, this program will help your company to think, plan, and operate more deliberately and thoughtfully. The program will introduce attendees to the tools and frameworks of strategic planning that will help them develop a more effective, efficient, and stable organization.
As part of the ULI Real Estate Entrepreneur Program, this unique course will also afford attendees exceptional networking opportunities including luncheons, a cocktail reception, and dinner where attendees will have the opportunity to get to know other attendees and panelists in an informal atmosphere while you build your long term network of resources.