Presentation Slides: How the 2021 Investment Landscape Changed
Part of our monthly round-up webinar series regarding real estate market trends
Each month Senior RCLCO consultants share the latest insights on the real estate market as part of our monthly round-up webinar series.
Download the presentation slides from the webinar by filling out the form to the right and following the link that appears.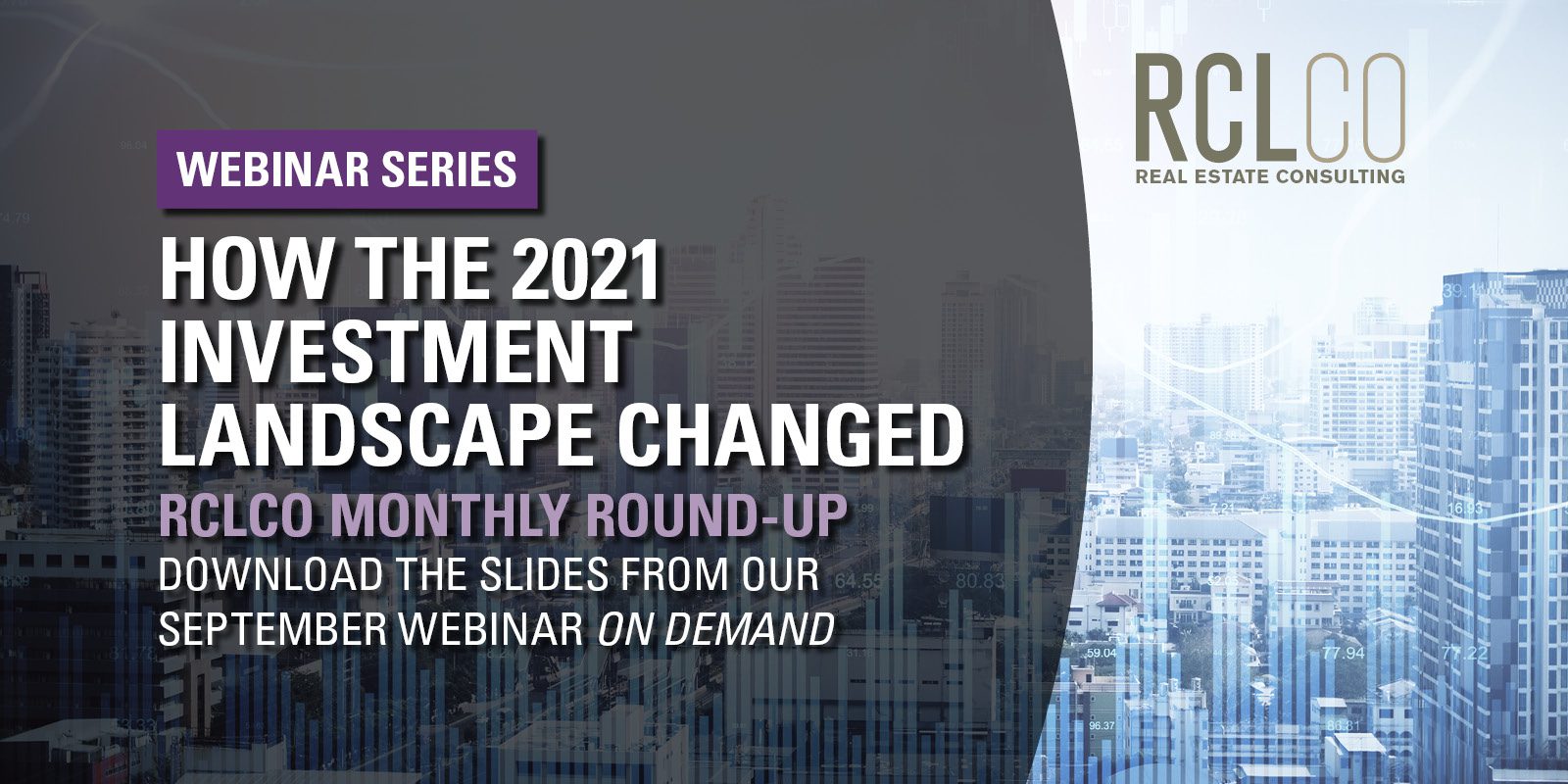 Watch the webinar recording here
During our September 2021 update, in addition to answering your live Q&A, CEO Adam Ducker and RCLCO Fund Advisors (RFA) Managing Director Ben Maslan dug into the current investment environment, revisited their previous investment framework from 2020, and asked the following questions:
How has the real estate recovery unfolded across product types? Where is the trajectory increasingly clear and in what sectors is there uncertainty?
How has the investment framework presented by RCLCO held up? Are there new and emerging opportunities supported by forward-looking fundamentals?
What should we expect next year? How are investors weighing COVID now? How are underwriting norms changing in this environment?
Speakers:
Sign Up For Our Newsletter