Case Study: Strategic Market Analysis for Electric Works
Fort Wayne, Indiana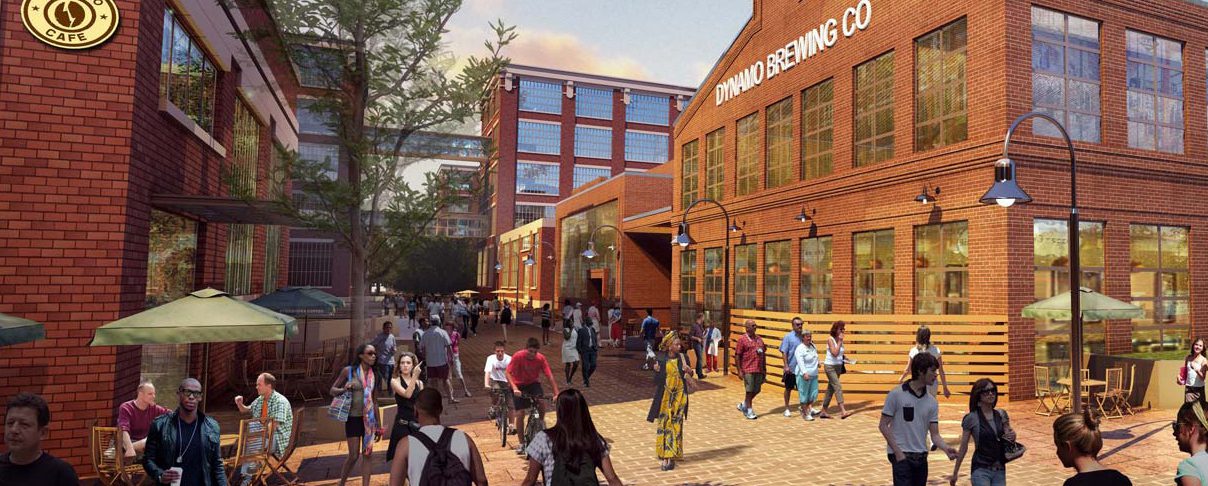 Project Type
Economic Development
Market Analysis
Public-Private Partnership Formation
Condition of Land
Joint Venture
Revitalization
The Challenge
RTM Ventures ("RTM") is planning the adaptive reuse of Electric Works, a former GE Campus in Fort Wayne, Indiana. Located near the edge of downtown, Electric Works is comprised of 39 acres and 18 historic buildings, which collectively offer more than 1.2 million square feet of space for future office, retail, residential, hospitality, entertainment, and educational uses, with the potential for up to 1.6 million additional square feet of new construction. While downtown Fort Wayne has begun to revitalize, RTM engaged RCLCO to provide a quantitative, fact-driven assessment of the market opportunity given the large scale of the site, location just removed from the current activity hub, and adaptive reuse nature of the project.
Solution
RCLCO crafted a clear story about the evolving economy of Fort Wayne, focusing on the composition of jobs and growth of industries in the market, and the way in which catalytic, mixed-use developments in other markets have been able to reset market expectations and attract new employment. Critically, we confirmed that the depth of market, achievable pricing, and proposed project positioning are achievable for the development and that the adaptive reuse nature of the project would open up new market segments. We looked to examples such as Bakery Square in Pittsburgh, PA, Grandview Yard in Columbus, OH, and Harbor Point in Stamford, CT to understand how Electric Works may serve as a catalyst for the market.
RCLCO also worked with the Allen County Fort Wayne Capital Improvement Board to review the economic and fiscal impact assumptions used to analyze the incentives for the project.
Impact
RTM has negotiated an economic development agreement with the Allen County Fort Wayne Capital Improvement Board to secure $65 million in city and county public funding to move forward with the development. They are currently working to secure an anchor tenant and project financing.
VIEW MORE CASE STUDIES
Speak to One of Our Real Estate Advisors Today
We take a strategic, data-driven approach to solving your real estate problems.
Contact Us