Case Study: Strategic Market Analysis for Purdue Discovery Park District
West Lafayette, IN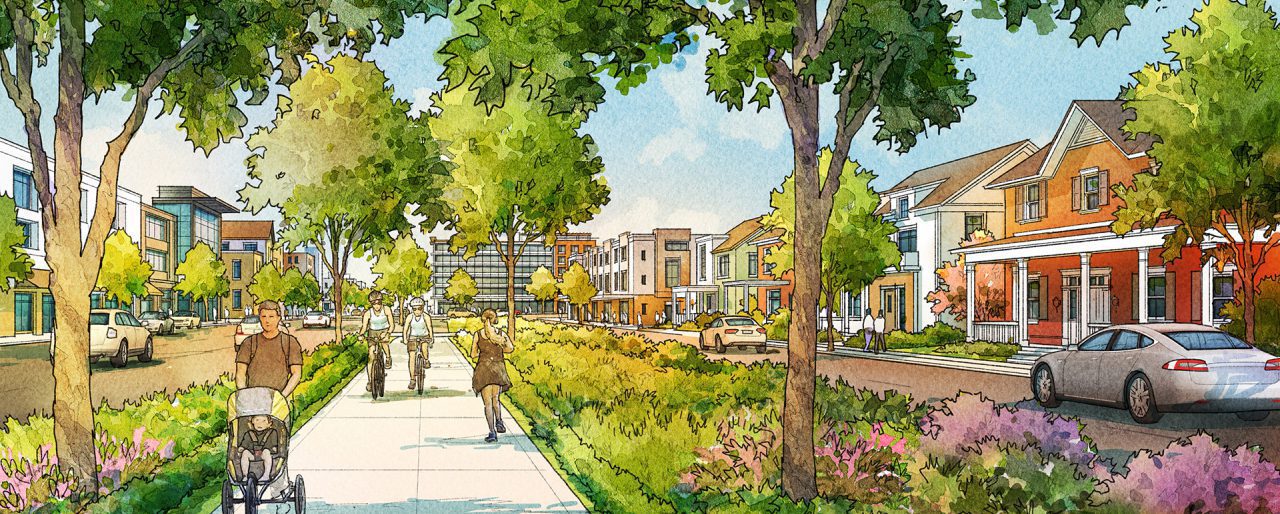 Project Type
Strategic Market Analysis
Development Feasibility
Product Type
For-Rent Housing
TND
For-Sale Housing
Condition of Land
Campus-Adjacent
Mixed-Use
The Challenge
The Purdue Research Foundation ("PRF") was planning the development of Discovery Park District, a mixed-use innovation district located adjacent to Purdue University, in West Lafayette, Indiana. As a part of this process, PRF envisioned different phases and sections of the Discovery Park District, which is expected to feature an innovation core, a main street corridor, a residential village, a graduate student village, a central park, and a green belt surrounding all these components. Against this background, PRF selected Old Town Companies to help coordinate and oversee the development of the 60-acre residential village section of the district called Provenance at Discovery Park ("Provenance"). In order to help understand the market forces driving demand in West Lafayette and to determine the optimal mix of uses for Provenance, Old Town Companies retained RCLCO to conduct a quantitative market analysis for the residential uses, which are envisioned in a Traditional Neighborhood Development ("TND") format.
Solution
A unique aspect of this development is that while it is campus adjacent, it is not planned to be student-oriented. Provenance is planned to feature a mix of housing types targeted towards faculty members, other year-round residents, and Purdue alumni. In addition, Provenance is also planned to include a moderate amount of household-supporting commercial uses as well. Because this project was located in a very small town with limited development, RCLCO approached the analysis by both studying the local competitive market and economic trends, as well as looking to analogous campus-adjacent and mixed-use case-studies in other markets to help inform recommendations for the site. This supply-side analysis was combined with a market-driven demand analysis to quantify the depth of demand and likely target market audience for each product type considered. Utilizing lessons-learned from the case studies and local supply and demand analysis, RCLCO created an opportunity matrix of product types and recommended phasing for Provenance that would appeal to the unique mix of market segments attracted the TND university-oriented site.
Impact
Construction is underway for the first phase of development, which will include a mix of single-family detached homes, townhomes, rental apartments, resident amenities, retail, and centralized greenspaces. RCLCO's market study was instrumental in determining the neighborhood's program and appeal to an intergenerational target market audience. The community is envisioned to be a walkable, diverse, and dynamic neighborhood built for those seeking interaction with their neighbors and community, and the first units are planned for move-in the summer of 2021.
VIEW MORE CASE STUDIES
Speak to One of Our Real Estate Advisors Today
We take a strategic, data-driven approach to solving your real estate problems.
Contact Us