Case Study: Downtown Revitalization and Masterplan for Tropicana Field
St. Petersburg, Florida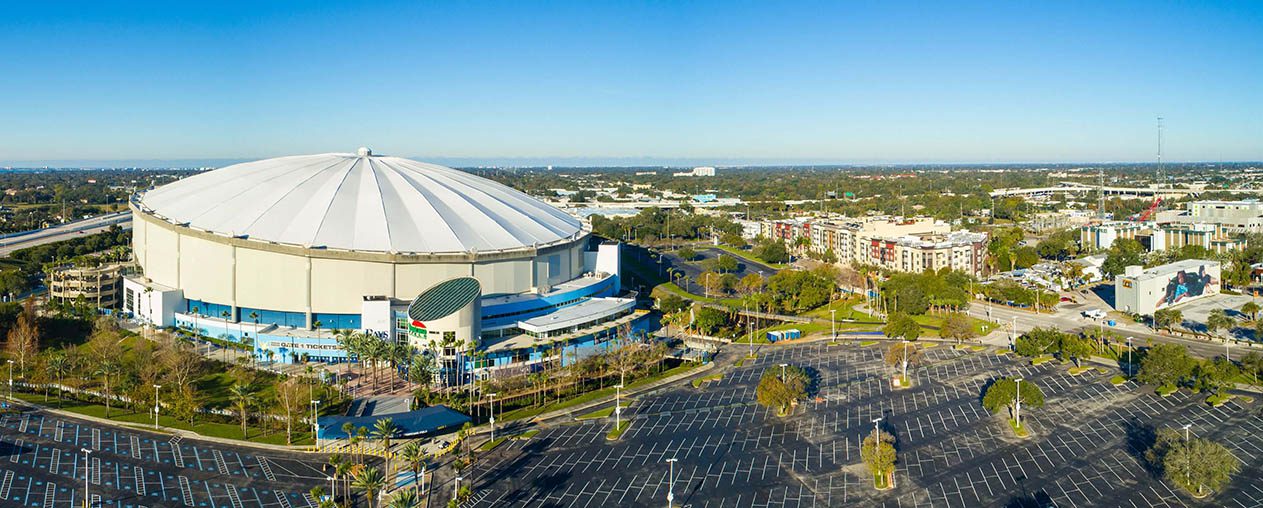 Project Type:
Case Studies
Downtown Revitalization
Market Analysis
Product Type
Development Concepts
Mixed/Multi-Use
Redevelopment
The Challenge
RCLCO, as part of a vision planning team led by HKS Architects, was selected by the City of St. Petersburg, Florida to provide master planning services for the Tropicana Field site in Downtown St. Petersburg, currently home to the Tampa Bay Rays. The city is currently undergoing negotiations to retain the Rays, and engaged the planning team to help envision the possible redevelopment opportunities at the 80-acre site with the tandem goals of economic development for the City, creating a destination to drive baseball attendance, and building a new downtown neighborhood.
Solution
RCLCO examined other notable baseball stadium districts and their approaches to redevelopment, as well as the subsequent impact that those redevelopments have had on the surrounding market. Our recommended development program applied their lessons learned to Tropicana Field to understand the scale, mix of uses, phasing, and target consumer groups likely in a new stadium and entertainment district in St. Petersburg.
We also examined the market fundamentals and site characteristics which make the Tropicana Field site unique from other potential development sites in the Tampa Bay region. These would allow the City to incentivize higher density development and attract new companies to locate in the City at very little additional upfront cost, given its ownership of the land and the option for shared parking between new office development and the baseball stadium. Ultimately, RCLCO created a robust development program for a multidimensional downtown district that highlights a new Tampa Bay Rays ballpark, while also providing corporate headquarters office space, a retail and entertainment destination, new housing, a research/innovation campus, and hospitality/conference space.
Impact
Our study provided clear guidance for the City to negotiate with the Tampa Bay Rays and established a clear framework to help guide the city's strategic decisions for the site as they finalize a cohesive vision of how the city will grow and develop over the next two decades and beyond.
VIEW MORE CASE STUDIES
Speak to One of Our Real Estate Advisors Today
We take a strategic, data-driven approach to solving your real estate problems.
Contact Us