Best Minds: Bobby Turner, CEO, Turner Impact Capital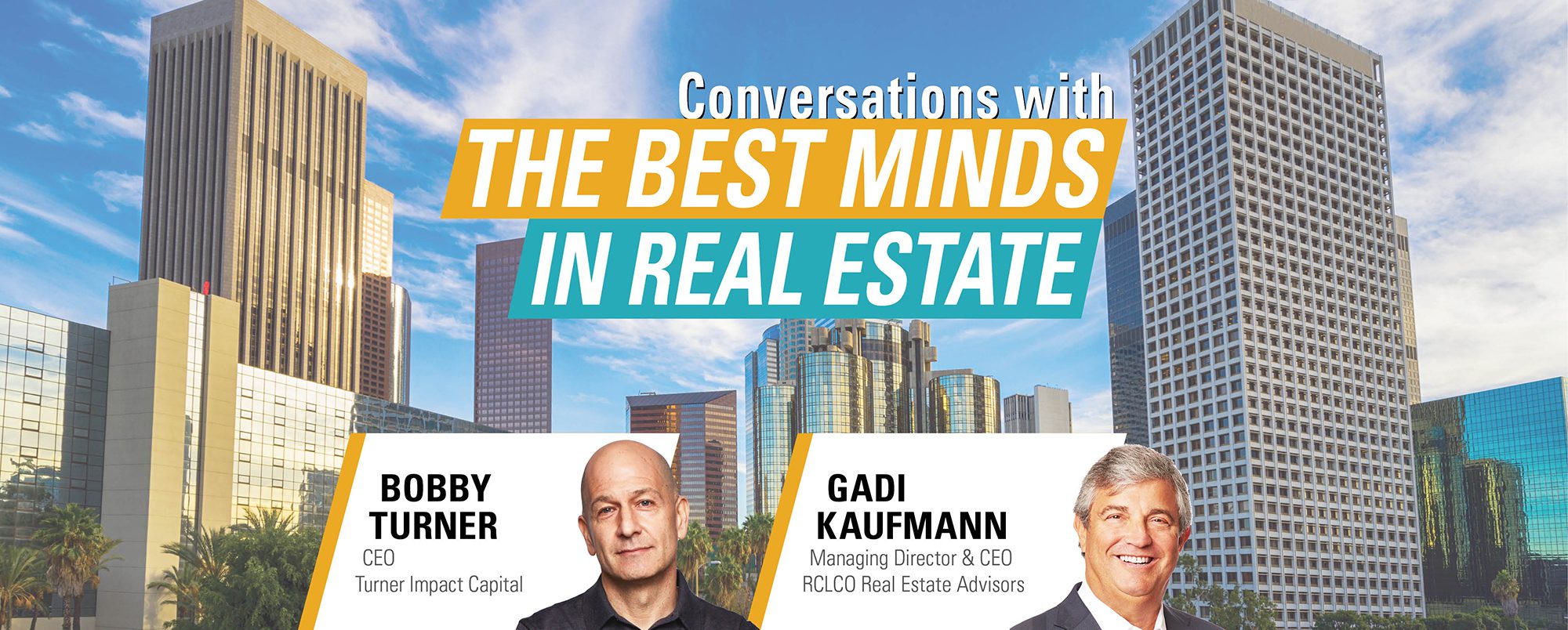 December 17, 2019
Real Estate Investing
Podcast
Subscribe: Google Podcasts | Spotify | Stitcher | TuneIn | RSS
How does Turner Impact Capital implement a values-based approach to create successful investment vehicles?

In this episode, RCLCO CEO and Managing Director, Gadi Kaufmann, speaks with Turner Impact Capital CEO, Bobby Turner, about leaving Wall Street to pursue social impact investing, creating the first social impact fund in 1998 with Earvin "Magic" Johnson, and expanding the scope of social impact investing metrics to include healthcare, education, and workforce housing initiatives.
"If you really want to help, you have to harness market forces to create durable, scalable, sustainable–and yes–profitable solutions." – Bobby Turner
About Bobby Turner & Turner Impact Capital


Bobby Turner is the CEO of Turner Impact Capital, an investment management firm based in LA and one of the nation's largest social impact investment firms. Over the past 25 years, Bobby has established himself as one of the country's most prominent private equity real estate investors as well as a pioneer in the area of social impact investing. As former chairman of Canyon Capital Realty Advisors, he was responsible for launching several groundbreaking funds facilitating more than $6 billion in real estate investments that have helped define the "social impact" investment movement. Bobby's Investment platforms have included partnerships with Earvin "Magic" Johnson building community-serving retail and workforce housing in densely populated, ethnically diverse communities; Andre Agassi developing learning-friendly, environmentally responsible charter schools; the California Public Employees' Retirement System developing the next generation of emerging and diverse real estate managers; Eva Longoria and Chris Paul preserving and enriching affordable workforce housing; and recently launched an initiative focusing on reducing healthcare disparities by improving access to high-quality community-serving healthcare services.
About Gadi Kaufmann & RCLCO

Gadi Kaufmann is Managing Director and CEO of RCLCO, a premier end-to-end solutions provider in the real estate sector. RCLCO offers entity- and portfolio-level strategy planning, economic and market analysis advisory work, due diligence and underwriting services, workouts and restructuring work, turnkey development management services, and transaction services. Gadi joined RCLCO in 1979. He specializes in economic consulting for real estate projects and portfolios; corporate strategy planning and management consulting at the enterprise level; transactional and negotiation services; and financing and capital formation strategy formulation and implementation. He is an active board and committee member of several industry and academic organizations, including the PREA Board of Directors, Editorial Advisory Board Member of The Institutional Real Estate Letter – North America, Chairman of the New Programs Committee of PREA, Trustee of ULI, Governor of the ULI Foundation, and member of the boards of the Ziman Center for Real Estate and the Luskin School for Public Policy at UCLA.
RCLCO is proud to be the "first call" for real estate developers, investors, the public sector, and non-real estate organizations seeking strategic and tactical advice regarding property investment, planning, and development. RCLCO leverages quantitative analytics and a strategic planning framework to provide end-to-end business planning and implementation solutions at an entity, portfolio, or project level.
Topics in this episode include:
Philanthropic and entrepreneurial influence from a young age (2:14)
The catalysts for social impact investing (3:07)
Moving from education at the Wharton School to a career on Wall Street (4:44)
Instituting first social impact fund in 1998 with Earvin "Magic" Johnson (09:28)
Defining and implementing social impact investing in the early 2000s (13:23)
Raising the second fund and the creation of Turner Impact Capital (16:08)
Expanding the scope of social impact investing metrics to include education and workforce housing (21:55)
Implementing a holistic approach to create successful communities (28:15)
Incorporating healthcare into the investing platform (36:30)
The next steps for Turner Impact Capital and how to get involved (41:53)
Bobby's advice for young leaders (45:11)
Speak to One of Our Real Estate Advisors Today
We take a strategic, data-driven approach to solving your real estate problems.
Contact Us