Best Minds: Looking Back and Thinking Forward Retrospective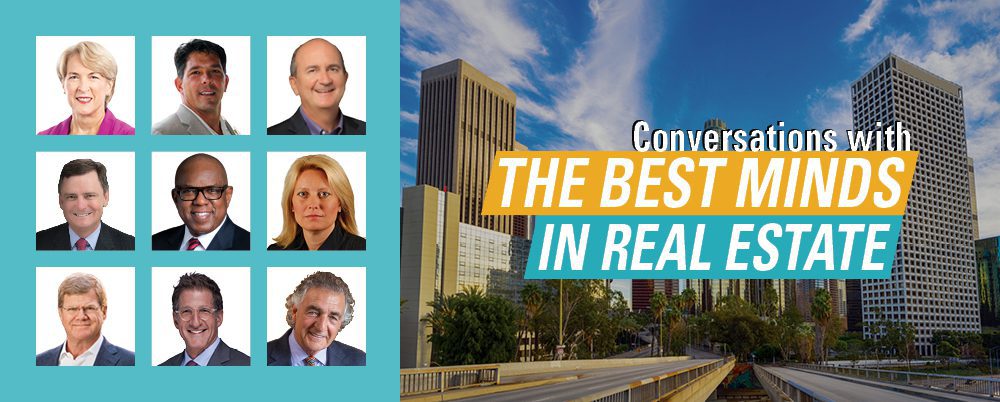 February 15, 2021
Real Estate Investing
Podcast
Subscribe: Google Podcasts | Spotify | Stitcher | TuneIn | RSS
In the face of constant change, how do real estate leaders adapt to shifting market dynamics in the past, present, and future?
In this episode, we're bringing you something a little different from our standard interview format. 2021 marks the second anniversary of our podcast, and in the two years since we began, we've been incredibly lucky to speak to some of the most thoughtful and inspiring leaders in the real estate industry. One topic that we've discussed at length is change; both in terms of the historical trends and developments that have shaped the careers of our guests as well as the forces currently at play in the sector that will impact the next generation of real estate practitioners. Given the massive amount of change that has gripped the world in the past several months due to the coronavirus, we thought we would take this opportunity to share some of these clip. Hear from Cindy Clare, Philip Jalufka, Mike Neal, Steve LeBlanc, H. Jerome Russell, Karen Hollinger, Charles R. Brindell Jr, Jonathan Roth, and Tom Bozzuto about how to adapt to changing market dynamics, the events that have shaped the current state of the real estate industry, and what the future might hold in store for 2021 and beyond. RCLCO's Managing Director of Strategic Initiatives, Joshua A. Boren, narrates this special episode.
About Joshua A. Boren & RCLCO
Joshua A. Boren specializes in leading business development, marketing, and strategic initiatives for various real estate needs and solutions as part of the RCLCO Real Estate Advisors team. With over 13 years of experience, Joshua specializes in understanding how network building and relationship management is critical to organizational success, which has resulted in millions of dollars of closed engagements. At RCLCO, he has grown the business development and marketing departments, which were recognized by Globe St. in 2019 as "Influencers in Marketing". Incredibly involved in the global real estate community, Joshua holds membership and leadership positions at Urban Land Institute Los Angeles and Jewish Federation Los Angeles' Real Estate and Construction Division, among others. Joshua also hosts RCLCO's monthly Round-Up Webinar Series, which dives into the ever-changing impacts of COVID-19 and other factors in the real estate market, in addition to other RCLCO events and features.
RCLCO is proud to be the "first call" for real estate developers, investors, the public sector, and non-real estate organizations seeking strategic and tactical advice regarding property investment, planning, and development. RCLCO leverages quantitative analytics and a strategic planning framework to provide end-to-end business planning and implementation solutions at an entity, portfolio, or project level.
Topics in this episode include:
Mike Neal, H.G. Fenton Company – The impacts of the Great Recession on developing new best practices for managing cash flows (2:03)
Jonathan Roth, 3650 REIT – Learning from moments of crisis to operate on relationships, businesses over-leveraged in downturns (3:51)
Tom Bozzuto, The Bozzuto Group – How the millennial cohort is upending common assumptions about real estate (6:48)
Steve LeBlanc, CapRidge Partners – The changing world of institutional investments (9:39)
Charles R. Brindell, Jr., Mill Creek Residential – Institutionalization of apartment development, operations, and ownership businesses over the past 10 years and technological innovation (13:28)
Karen Hollinger – changing attitudes toward technology, can mimic institutional players (16:40)
Philip Jalufka  – COVID and the digital transformation of real estate (19:32)
Cindy Clare, Chief Operating Officer, Bell Partners – Technology and increased interest in real estate (21:06)
Jerome Russell – The role of data in increasing the speed and velocity of the real estate market; income inequality (23:16)
Speak to One of Our Real Estate Advisors Today
We take a strategic, data-driven approach to solving your real estate problems.
Contact Us