Best Minds: Tom & Toby Bozzuto, The Bozzuto Group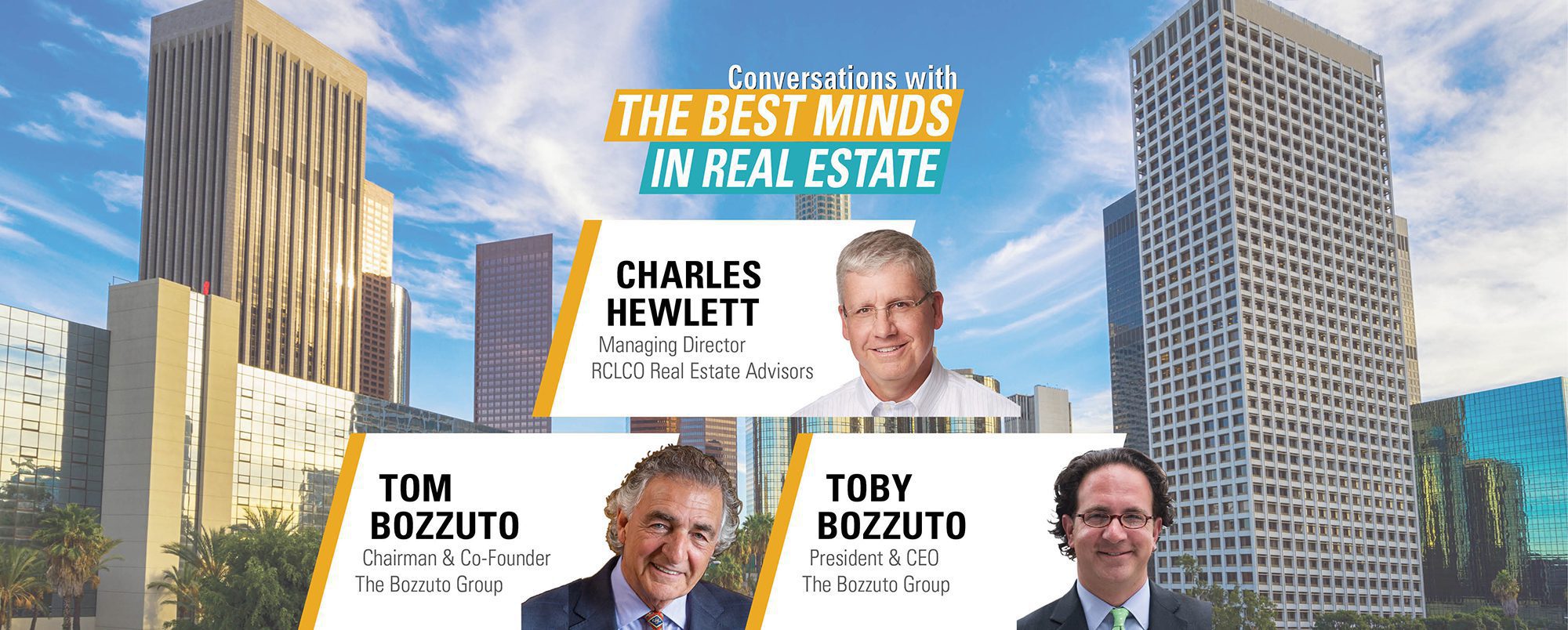 May 8, 2019
Podcast
Succession Planning
Strategic Planning
Subscribe: Google Podcasts | Spotify | Stitcher | TuneIn | RSS
How does The Bozzuto Group successfully create and implement a long-term succession plan?

In this episode, RCLCO Managing Director, Charles Hewlett, speaks with The Bozzuto Group's Chairman and Co-Founder, Tom Bozzuto, and President and CEO, Toby Bozzuto, for a conversation about succession planning, the demographic changes facing the apartment rental market, advice for young executives, and the challenges, as well as the benefits, of working in a family business.
"It's not like we're building fountain pens or telephones – we're doing something that's providing one of the most important needs a human being has." Tom Bozzuto
"I get to focus less on survival and more on significance, which is: how do we make this company even more special than it is?" Toby Bozzuto
About Tom and Toby Bozzuto & The Bozzuto Group

Tom Bozzuto is Chairman and Co-Founder of The Bozzuto Group, a diversified and full-service real estate company that recently celebrated its 30th year in business. An entrepreneur, philanthropist, and veteran of the Vietnam War, Tom is a longtime supporter and champion of the Baltimore community, is actively involved in national housing policy, and is very dedicated to higher education. He is a graduate of Hobart College and has a Master's Degree in Metropolitan Studies from The Maxwell School at Syracuse University.
As President and CEO of The Bozzuto Group, Toby Bozzuto provides strategic and day-to-day leadership for more than 2,500 employees in eleven metropolitan areas. By fostering a strong corporate culture, he guides future growth and encourages the firm to create extraordinary experiences for residents, clients, partners and each other. Toby regularly lends his real estate expertise to leading publications such as The Wall Street Journal and The Harvard Business Review, as well as media outlets such as CNBC, Marketplace, Bloomberg Media, and Baltimore's NPR Station WYPR. As a regular guest lecturer at Harvard University, Georgetown University, Cornell University, the University of Maryland and Johns Hopkins University, Toby strives to share his insight and passion for creating community.
About Charles Hewlett & RCLCO

Charles Hewlett is a Managing Director at RCLCO, leading the firm's Management Consulting practice group. Charles has over 30 years of experience in real estate and has consulted on a broad spectrum of commercial and residential properties in most major metropolitan regions in the country. His areas of specialization include: corporate, portfolio, and asset-level strategic planning; metropolitan development trend analysis; economic, market, and financial feasibility analysis for single-, multiple-, and mixed-use residential and commercial real estate developments; fiscal impact modeling; product program positioning; market feasibility analysis; litigation consulting; and expert testimony and forensic real estate analysis. He has written articles published in the Corridor Real Estate Journal, UrbanLand, and publications of the National Multi Housing Council. He is the author of Strategy Planning for Real Estate Companies, a ULI publication.
RCLCO is proud to be the "first call" for real estate developers, investors, the public sector, and non-real estate organizations seeking strategic and tactical advice regarding property investment, planning, and development. RCLCO leverages quantitative analytics and a strategic planning framework to provide end-to-end business planning and implementation solutions at an entity, portfolio, or project level.
Topics in this episode include:
Founding The Bozzuto Group (2:50)
Toby's career path (5:55)
Cultivating passion for real estate (7:30)
How to do leadership succession the right way (8:57)
Tom's perspective on the succession process (11:26)
Toby's perspective on the succession process (15:08)
Advice for contemplating joining a family business (25:16)
Advice for new executives (30:57)
The value of professional experience outside of the family business (32:24)
How to handle differences in leadership style (33:39)
Factors that have changed the business over the past 10 years (40:17)
Changing demographics in the apartment rental market (43:54)
What does the future hold for Bozzuto? (46:07)
Mistakes made over the course of a career (52:30)
Speak to One of Our Real Estate Advisors Today
We take a strategic, data-driven approach to solving your real estate problems.
Contact Us