Presentation Slides – Second Homes, Resorts, and the Pandemic: Bringing Data-Driven Insights to Real Estate Unknowns
Following up on our December 2020 Advisory article, "All I Want for Christmas is… a Vacation Home?", we shared the full results of our Second-Home Consumer Research Survey, including data from both before and after the onset of the COVID-19 pandemic. We also demonstrated the functionality of the interactive dashboard of our results and highlighted some second-home trends that we have seen in major U.S. markets where RCLCO has performed work recently.
Looking for the interactive dashboards?
Download the presentation slides from the webinar by filling out the form to the right and following the link that appears.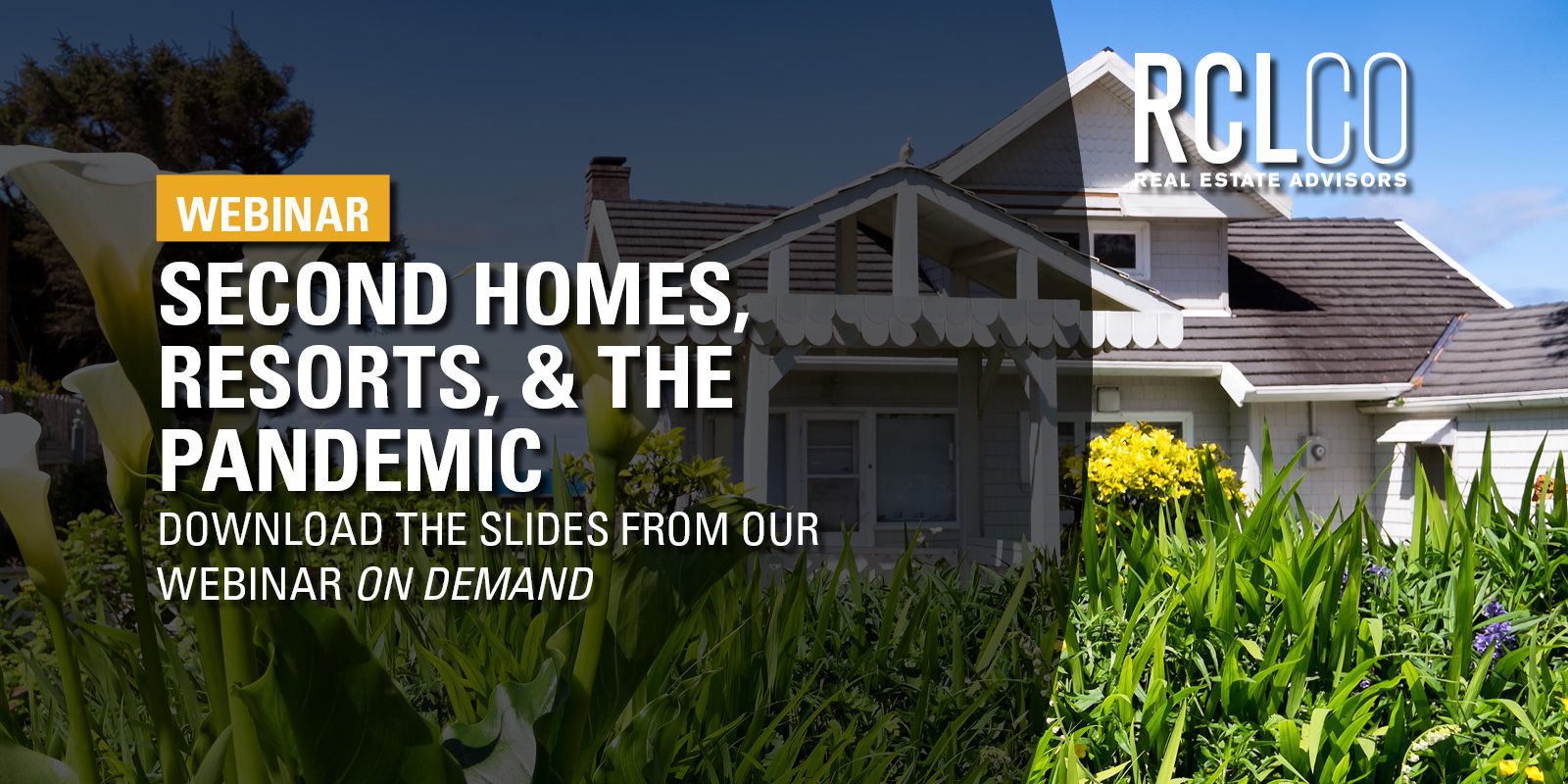 LEARN MORE ABOUT OUR VACATION AND SECOND HOME MARKET CONSULTING SERVICES
Sign Up For Our Newsletter