What You Need To Know For The Next Recession
May 22, 2019
infographic
Economic Downturn
RCLCO recently released the report, Impact of the Next Recession on Residential Real Estate Markets, addressing the vulnerability of for-sale housing markets to the next recession in terms of the likely impacts on pricing and volume, as well as on development and investment strategies generally. Given the many differences between the housing market of 2008 and today, few analysts expect the next recession to have similarly devastating impacts. Nonetheless, it's important to consider how severe the next recession is likely to be, and to prepare for the most likely impacts.
Below are some key highlights on how recessions have historically impacted the real estate market and important factors for the next economic downturn: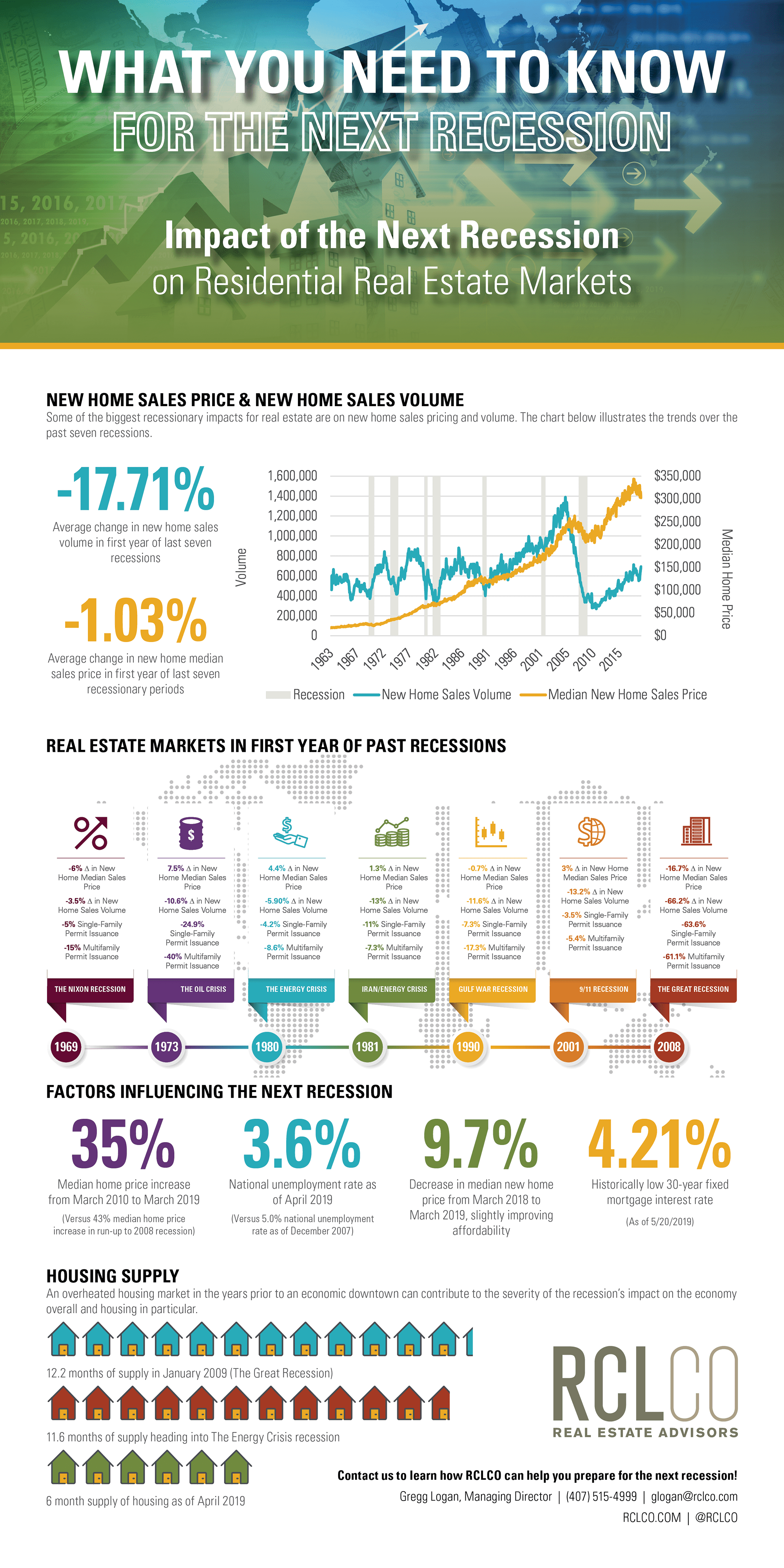 Speak to One of Our Real Estate Advisors Today
We take a strategic, data-driven approach to solving your real estate problems.
Contact Us