Attainable Housing: Challenges, Perceptions, and Solutions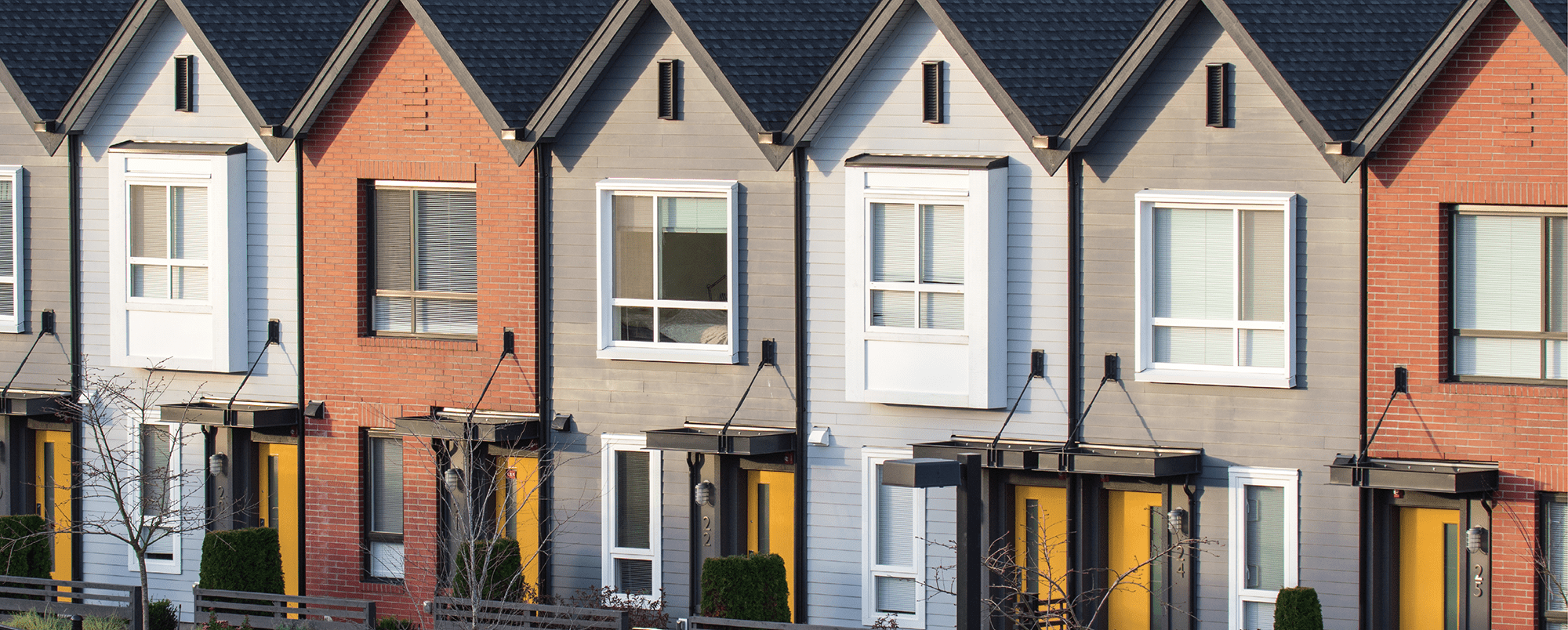 April 25, 2019
Attainable Housing
For-Sale Housing
Affordable Housing
RCLCO recently worked with the ULI Terwilliger Center for Housing to prepare Attainable Housing: Challenges, Perception, and Solutions. The report highlights best practices and key solutions to bring more attainable housing to the market. The findings in the report include insights from industry leaders who are actively exploring solutions to provide attainable housing.
This article summarizes some of the key conclusions in the ULI Terwilliger Center for Housing report:
Defining attainable housing overall and by geography;
ULI members' opinions of key attainable housing challenges and solutions;
The mismatch in housing supply and demand in terms of density, home size, and bedroom count;
Four categories of attainable housing solutions that have proven to be successful; and
Strategies and further insights for successfully designing and developing attainable housing.
Defining Attainable Housing
The industry definition of attainable, for-sale housing is unsubsidized, profitable housing developments that meet the needs of those with incomes between 80% and 120% of the Area Median Income. The price points for attainable housing vary by metro area depending on the Area Median Income, with FHA Loan Limits typically hovering around 115% of Area Median Income. To see attainable price points based on area median income in your geography, click here.
Industry Survey Findings
The ULI Terwilliger Center and RCLCO conducted a survey of ULI members to ask what the biggest challenges are to delivering attainable housing, what they perceive the solutions to be, and if they are responding to the need.
The biggest challenges to bringing more attainable housing to market, according to members, are:
Cost of capital;
Lack of building efficiencies;
Availability of buyer financing; and
Cost of materials.
Members recognize that attainable housing appeals to a wide variety of buyer types for a range of reasons. Despite recognizing the variety of buyer types interested in attainable housing, members believe attainable solutions are achieved best by limiting amenities and finishes, and building in more outlying locations, and less so by reducing square footage or increasing density. An RCLCO consumer preference survey revealed that the majority of buyers, regardless of income, want to be in a convenient location near a mix of housing shops and businesses, and have expectations regarding amenities and finishes.
The majority of ULI members who participated in this survey believe attainable housing price points represent between 20% and 60% of market demand, with 25% believing it represents more than 60% of the market. Despite their perception of the high housing demand, over 35% of members are providing no attainable housing and only 15% believe that 20% or more of their housing production serves the attainable market segment.
Attainable Housing Market Share

Source: ULI Terwilliger Center & RCLCO

Share Of Attainable Housing Members Deliver

Source: ULI Terwilliger Center & RCLCO
Successful Attainable Product Solutions
Attainability housing challenges are multi-layered and complex. While greater operational efficiencies; costs associated with land, labor, and construction; and zoning and regulation play a significant role, architects, developers, and homebuilders are creating creative product solutions. The complexity of the problem is being met with some simple solutions that are already proving successful. To offer a launch point, RCLCO is offering a framework to providing attainable housing in four categories: Small Homes, Value Housing, Missing Middle Attached and High-Density Detached.
1. Small Homes
Many builders define a home as "small" if it is less than 1,800 square feet. But those on the leading edge of this category are pushing the definition of a small home to less than 1,400 square feet. Homebuilders, initially looking to target the emerging millennial demographic through reduced footage and lower price points, have discovered that other generations are also interested in smaller homes. Singles, couples, and small families of all ages and income levels are looking to maximize their disposable income and minimize their home maintenance commitment, hoping to prioritize experience and free time over possessions and a large home. Housing demand is most often spurred by a change in lifestyle such as marriage, divorce, change in employment, birth of a child, children moving out, or retirement, any of which can result in a choice to simplify life with low-maintenance living and greater disposable income. The increase in smaller households has been matched by an increase in larger homes.
Household Types

Source: ULI Terwilliger Center & RCLCO

New Construction By Bedroom Count

Source: ULI Terwilliger Center & RCLCO
Wee Cottages is an example of a successful small-home development located in Stapleton, Denver. Designed and built by Boulder Creek, Wee Cottages was born out of nostalgia for homes "we grew up in" in the 1950s that were often less than 1,200 square feet with fewer bedrooms and bathrooms. The first step was to dispel the myth of "must haves" surrounding the appropriate size of the master or kitchen. Sizing the small home has to be balanced with the "untold minimums" that are defined by manufacturers of appliance or windows to maximize readily available building materials at lower costs. Wee Cottages specifically looked to design for everyone other than families with children, who have many options in the market. One of the goals is to redefine the American Dream from the biggest home to the best lifestyle by freeing up money for lifestyle spending.
| | |
| --- | --- |
| | |
The long-term concern is that the younger generation will miss buying their first home, which serves as the first rung on the equity ladder, and that lack of equity built through homeownership will have long-term social implications for the next 20 to 30 years.
2. The "Value Brand" Housing Solution
For the purpose of RCLCO research, value housing involves simplicity, in terms of both option packages and structural choices, which enables the homebuilder to deliver product more efficiently and ultimately more cost-effectively. DR Horton Express, Toll Brothers T Select series, and Fresh Paint by Garman Homes are examples of the value equivalent for their respective brand.
In Newland Communities' Briar Chapel located in South Carolina, the Fresh Paint by Garman Homes series redefines value housing as articulating a strong point of view and staying loyal to brand image, while providing clarity and transparency to everyone involved in the process, including the developer, the trades, and the homeowner. Fresh Paint offers curated, "whole home packages" with quality, stylish finishes with one rule—the package never changes even if it means losing a sale. For Fresh Paint, the "no changes rule" results in greater consistency, which reduces time, ambiguity, mistakes, and ultimately cost.
A value brand should provide every homeowner with a stylish home and a sense of dignity and pride of ownership.
3. Missing Middle Attached
Historically, multifamily for-sale product has served as an attainable price point for homebuyers. Unlike in most recovery cycles, since the Great Recession multifamily permits shifted dramatically from product intended for sale to product intended for rent. Multifamily for-sale housing historically represented about 20 to 25 percent of total multifamily permits, but it has represented six to seven percent in the past eight years (since the recovery began). Coming out of the downturn, boomers drove housing market demand for larger, luxury homes while delayed homeownership by millennials created rental demand. As a result, there has been a significant lack of supply in missing middle attached housing options during the last 10 years.
Multifamily Permits by Intention: For-Rent vs. For-Sale
Source: ULI Terwilliger Center & RCLCO
Missing-middle housing, a term coined by Opticos Design, is defined as housing typologies at densities between those of single-family homes and mid-rise communities whose scale would be compatible with single-family homes. This includes duplexes, triplexes, fourplexes, courtyard buildings, bungalow courts, townhouses, multiplexes, and live/work buildings. These product types have higher acceptance when the development is located near public transportation, has rideshare options more readily available, or has an element of walkability.
Designed by Opticos Architects and built by Holmes Homes, Mews offers units ranging from 900 to 1,300 square feet with original pricing from $180,000 to $280,000. Mews achieved the highest price per square foot in the planned community of Daybreak in South Jordan, Utah.
4. High-Density Detached
In many areas of the country, detached living is the preferred housing type for potential homebuyers. According to RCLCO's consumer research, over 55% of households, regardless of age, would prefer a single-family detached home to other housing types. Detached cluster homes allow higher density than traditional single-family homes but create the traditional feel that many homebuyers are looking for. The design of motor court, green court, and alley loaded configurations yield densities in the eight to 15 units per acre range with smaller house footprints yielding up to 20 units per acre depending on the site's efficiencies.
Lennar Homes offers two blended detached cluster products in Lewis Communities' Preserve in Chino, California. The two communities, Autumn Field and Olive Grove, demonstrate segmentation within a similar home size and density range that can attract diverse buyer profiles through different configurations of a motor and green court.
Product Strategies
While understanding product categories that can meet the demand for attainable housing, successful attainable housing developers and builders offer further insight beyond the basics:
1. Attainable housing yields similar margins to higher priced homes due to faster turnover and more rapid price appreciation.
Attainable housing addresses pent-up demand in a segment that has limited supply, which creates greater price elasticity and more upside revenue potential than any other segment. As prices rise, continual product innovation is needed for the next solution that meets the same needs, and those interviewed continue to redesign and improve their offerings.
2. Segment beyond density, size, and price.
High-Density Detached and Missing Middle segmentation strategies are moving beyond size, price, and density into space choices: finishes, exterior elevations, and aesthetic preferences. Many of the most successful attainable housing developments combine attainable housing types within multi-product developments (e.g., High-Density Detached and Missing Middle typologies) in addition to providing "value" and reduced square footage (Small Homes).
3. Design within, between, and around homes.
With creative density architecture informing the land plan, unlike for traditional product, architects plan the homes and land harmoniously. Open floorplans, great room volume, and orientation to outdoors improve natural light and enable the home to feel larger and more open. The spaces in between should protect privacy, enhance openness, and create appealing community space. Lifestyle amenities, particularly walkability to everyday conveniences and large outdoor gathering spaces, become increasingly important.
4. Design and message attainable housing to appeal to a market beyond price-driven buyers.
Density tradeoffs work best when the site and product offer something more than just a lower price. Although price is generally a motivating factor, buyers are also making a lifestyle choice for walkability, maintenance-free living, and financial flexibility, without sacrificing function, style, or lifestyle amenities.
5. The industry needs to commit to entitling and designing attainable housing.
To start the process, look for entitlement deals in older, desirable walkable neighborhoods; revisit current assets and retrofit the product offering for increasing demand and new solutions. Attainable housing can work anywhere for any builder from the smallest micro-pod to the largest master-planned community. In addition, developers and builders should look at how future land deals can provide multiple segments of attainable housing within neighborhoods to maximize absorption, create move-up demand in early phases, and offer move-down opportunities in later phases. These developers and builders are documenting strategic initiatives that set intentions for providing attainable housing and are achieving great success.
---
Article and research prepared by Adam Ducker, Senior Managing Director; Lorry Lynn, Principal; and Kelly Mangold, Vice President.
Disclaimer: Reasonable efforts have been made to ensure that the data contained in this Advisory reflect accurate and timely information, and the data is believed to be reliable and comprehensive. The Advisory is based on estimates, assumptions, and other information developed by RCLCO from its independent research effort and general knowledge of the industry. This Advisory contains opinions that represent our view of reasonable expectations at this particular time, but our opinions are not offered as predictions or assurances that particular events will occur.
Speak to One of Our Real Estate Advisors Today
We take a strategic, data-driven approach to solving your real estate problems.
Contact Us