Best Minds: Amy Cara, Managing Partner, East West Partners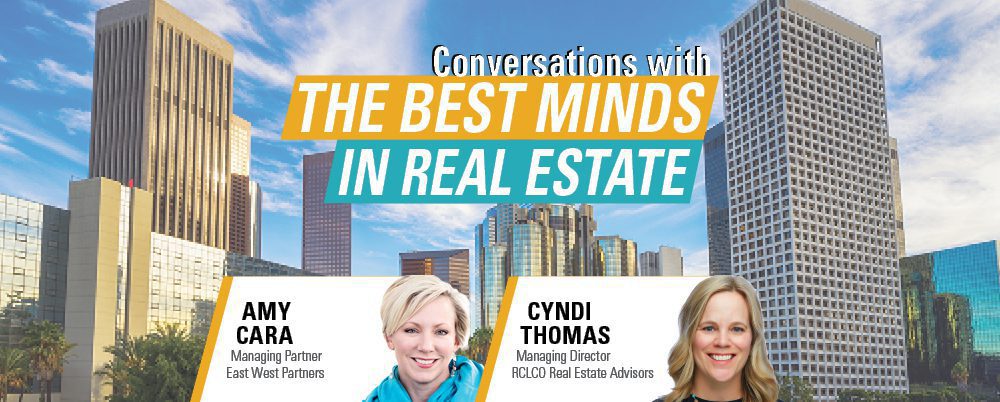 September 24, 2020
Mountain Resort
Podcast
Subscribe: Google Podcasts | Spotify | Stitcher | TuneIn | RSS
How does East West Partners develop and implement an award-winning approach to placemaking?
In this episode, RCLCO Fund Advisors Managing Director, Cyndi Thomas, speaks with East West Partners Managing Partner, Amy Cara, about migrating to real estate after studying finance and accounting; the balancing act of maintaining stewardship of the land, investors, and the community-at-large; and how to determine alignment for potential partnerships.
"There are a lot of little things we do that don't pencil out to some specific profit… Creating those things at the start shows that a community is going to be more than a group of neighbors, but a place where you can get to know your neighbors." – Amy Cara
About Amy Cara & East West Partners
Amy oversees the Denver office of East West Partners. East West Partners exists to create terrific places. East West Partners develops new communities, and improves existing ones, in ways that add lasting value. As the Managing Partner in Denver, Amy oversees the team that recently completed the Denver Union Station transit redevelopment and much of the adjacent residential and office. She also oversaw the revitalization of The Landmark, a distressed mixed-use community that needed new eyes and perspective. Prior to this, Amy helped create the Riverfront Park community. More than a collection of buildings, the Riverfront Park neighborhood, Denver's Union Station Neighborhood, and The Landmark development represent something important to Amy – creating a sense of place.
About Cyndi Thomas & RCLCO
Cyndi Thomas is a Managing Director at RCLCO focused on driving performance of asset plans for an extensive portfolio on behalf of various pension fund clients. Previously, Cyndi was a Partner and Executive Vice President at Etkin Johnson and oversaw the management, financial performance, and business strategy for the company's extensive Colorado portfolio. Other experience includes real estate acquisitions, financing, restructurings, and asset management at CenterSquare Investment Management, Buchanan Street Partners, and Clarion Partners.
RCLCO is proud to be the "first call" for real estate developers, investors, the public sector, and non-real estate organizations seeking strategic and tactical advice regarding property investment, planning, and development. RCLCO leverages quantitative analytics and a strategic planning framework to provide end-to-end business planning and implementation solutions at an entity, portfolio, or project level.
Topics in this episode include:
Migrating to real estate after studying finance and accounting
Denver's Union Station and the cooperation required from otherwise competing developers to complete the project
Turning around The Landmark, the fractured condominium project southeast of Denver
The East West Partners approach to placemaking
The balancing act of maintaining stewardship of the land, your investors, and the community
What Amy looks for in a potential new project site
How to determine alignment for potential financial and project partnerships
Being ranked as the #1 large company to work in 2019 by the Denver Post
Advice regarding the role of mentorship in a successful career, including creating a personal board of advisors
Involvement and leadership in the Urban Land Institute
Speak to One of Our Real Estate Advisors Today
We take a strategic, data-driven approach to solving your real estate problems.
Contact Us