Best Minds: Cindy Clare, Chief Operating Officer, Bell Partners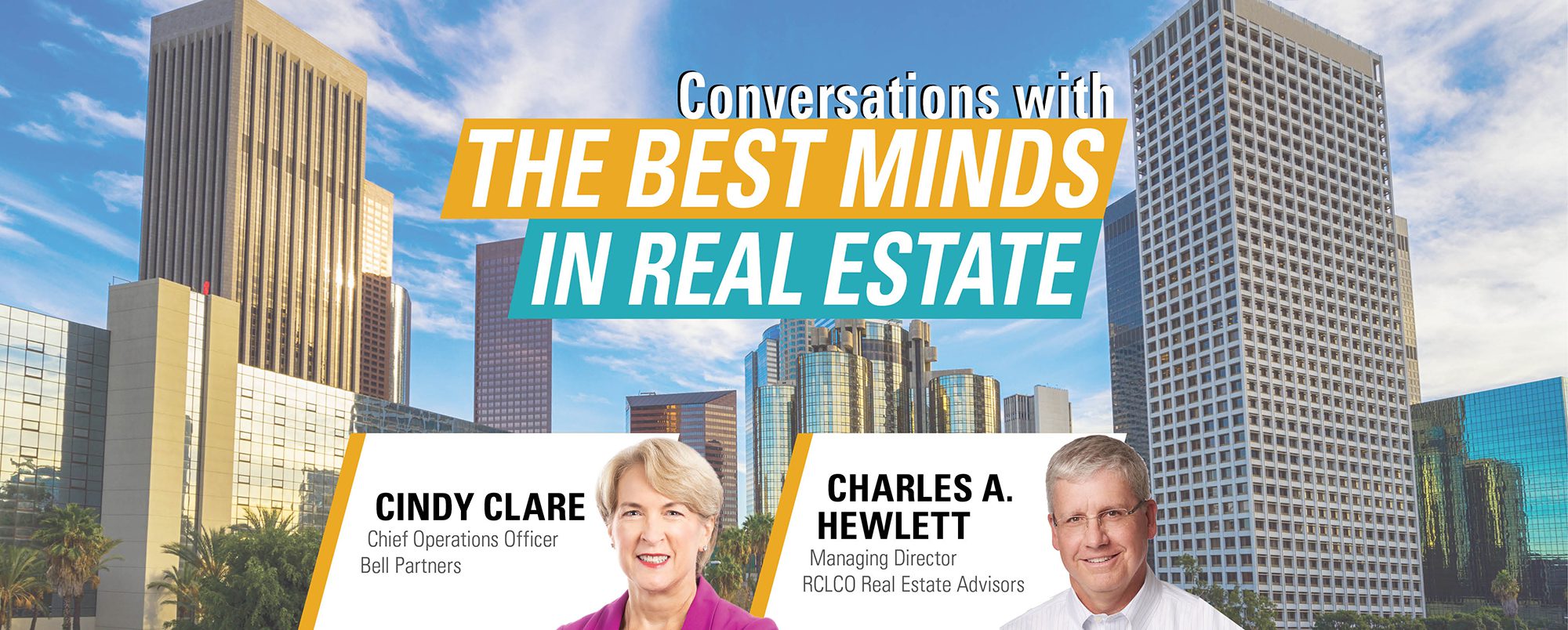 June 25, 2020
Single-Family Rentals
COVID-19
Podcast
Strategic Planning
Subscribe: Google Podcasts | Spotify | TuneIn | RSS
How do Bell Partners leverage their technology infrastructure to create a "new normal" as a multifamily operator?
In this episode, RCLCO Managing Director, Charles A. Hewlett, speaks with Bell Partners Chief Operating Officer, Cindy Clare, about "falling into" a career in real estate; personal stories regarding the importance of communication and relationship-building; the challenges of onboarding new people and properties remotely during COVID-19; and her take on the rise of single-family rentals.
"We have fundamentally shifted the ways we lease apartments. I don't think that means people quit coming to look at the apartments, but there is a portion of the population that does want the virtual tours, and I think that's here to stay." – Cindy Clare
About Cindy Clare and Bell Partners
Cindy Clare oversees the operations of nearly 50,000 apartment units across the nation. She is responsible for all aspects of community management for both third-party and Bell-owned communities. This oversight includes community operations and maintenance, lease-ups, relationships with third-party owners, marketing and brand management. Established in 1976, Bell Partners Inc. is a privately held, vertically integrated apartment investment and management company focused on high-quality multifamily communities throughout the United States. Bell Partners has nearly 60,000 units under management and is one of the largest apartment renovators in the industry.
About Charles A. Hewlett and RCLCO
Charles A. Hewlett has over 25 years of experience in real estate and has consulted on a broad spectrum of commercial and residential properties in most major metropolitan regions in the country. Based out of RCLCO's Maryland's office, Charles oversees the firm's management consulting and strategic planning services. RCLCO is proud to be the "first call" for real estate developers, investors, the public sector, and non-real estate organizations seeking strategic and tactical advice regarding property investment, planning, and development. RCLCO leverages quantitative analytics and a strategic planning framework to provide end-to-end business planning and implementation solutions at an entity, portfolio, or project level.
Topics in this episode include:
Getting through COVID-19 by enjoying time with family
How culture and camaraderie have come into play during the crisis
Finding balance while working remotely
Creating the technology infrastructure to begin "The Grand Reopening" in addition to slowly starting in-person meetings
"Falling into" a career in real estate after initially wanting to be a diplomat
The role of technology in fundamentally re-shaping the landscape of the real estate market
The rise of Single-Family Rental product – is it just a trend, or is it here to stay?
Prioritizing time during the pandemic – what the processes put in place to support our team?
The importance of strategic planning
Communication and relationship-building as a strengths
The importance of mentorship
Advice for young leaders
Speak to One of Our Real Estate Advisors Today
We take a strategic, data-driven approach to solving your real estate problems.
Contact Us