RCLCO Neighborhood Atlas: Urban & Suburban Neighborhoods Interactive Map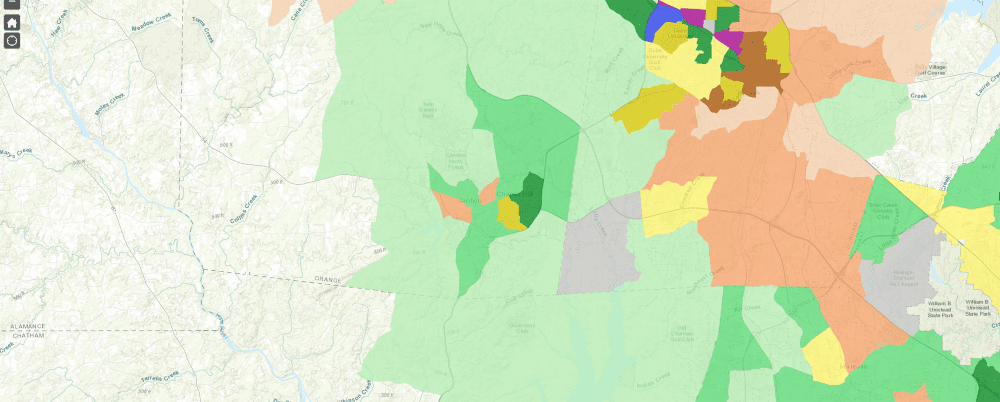 March 22, 2023
Urban Housing Trends
Suburban Housing
Welcome to RCLCO's Neighborhood Atlas, an interactive visualization of urban and suburban neighborhoods. The Neighborhood Atlas classifies the urban and suburban neighborhoods in nearly 150 of the largest metropolitan areas across the country, based on the key factors that define their housing markets. RCLCO developed the atlas to complement Housing in the Evolving American Suburb and The New Geography of Urban Neighborhoods, published by the ULI Terwilliger Center for Housing.
You can explore the neighborhood atlas just like any other online map by scrolling to zoom, clicking and dragging to pan, and using the search bar to find a particular address. You can also look specifically at urban or suburban places by toggling certain types of neighborhoods on and off, using the layers icon in the upper-right hand corner. For more information on the methodology used in this process, please click here.
---
Disclaimer: Reasonable efforts have been made to ensure that the data contained in this Advisory reflect accurate and timely information, and the data is believed to be reliable and comprehensive. The Advisory is based on estimates, assumptions, and other information developed by RCLCO from its independent research effort and general knowledge of the industry. This Advisory contains opinions that represent our view of reasonable expectations at this particular time, but our opinions are not offered as predictions or assurances that particular events will occur.
Speak to One of Our Real Estate Advisors Today
We take a strategic, data-driven approach to solving your real estate problems.
Contact Us