Family Renter Housing: A Response to the Changing Growth Dynamics of the Next Decade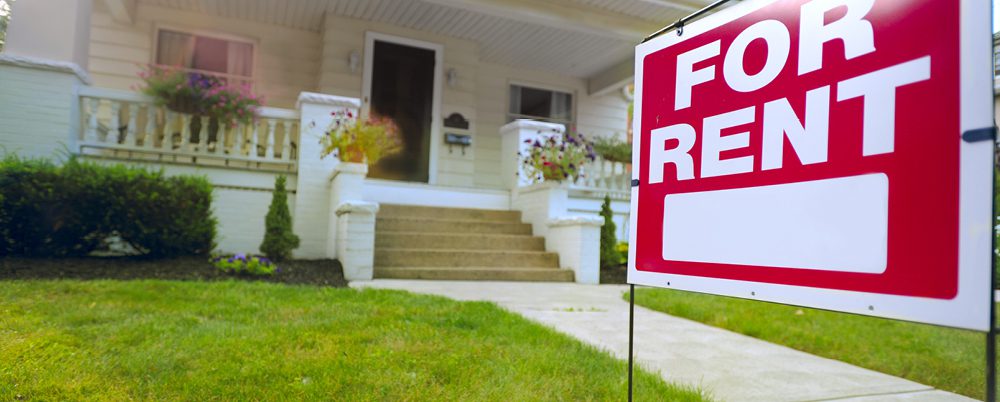 June 4, 2020
Single-Family Rentals
Build-for-Rent
Affordable Housing
Family renter households are a large and often forgotten segment of the American housing landscape. As the millennial generation has come of age, the development community has largely responded by focusing on its youngest members. Often single, urban, and transient, these individuals have driven the construction of the luxury rental apartment buildings that now line the central business districts, mixed-use neighborhoods, and rapidly changing suburbs of most major metropolitan areas. At the same time, new development has often neglected one of the largest and most critical renter segments: Families.
RCLCO and the ULI Terwilliger Center for Housing explore the family renter segment in a new report, Family Renter Housing: A Response to the Changing Growth Dynamics of the Next Decade. This report demonstrates the changing demand dynamics for family-oriented rental housing, illustrates the new and exciting development typologies that are responding to this opportunity, and discusses the barriers that have stood—and continue to stand—in the way of construction.
Large and Untapped Market
Families comprise one-third of the entire renter pool in the United States, where they represent more than 13.5 million households. That figure is more than three times larger than the number of single millennial renters in the country, and it is greater than the populations of both New York City and Los Angeles, combined. Given this magnitude, families play an important role in the rental housing market, even if current development patterns might mask their collective influence.
Despite the large presence of family renters, the development community has largely focused on young millennials during the last economic cycle. As these individuals have matured into young professionals, they have flocked to urban and mixed-use neighborhood across the United States. Developers, in turn, have responded to these trends with denser buildings and smaller floorplans, causing the average size for new rental apartment units to decrease over the last decade.
While urban rental apartments may indeed serve some families, family renters have diverse housing preferences, ranging from multifamily buildings to single-family homes. However, few developers have actively targeted this market segment in recent years, either by building multifamily apartments with larger floorplans or single-family homes for rental purposes. This gap highlights opportunities to better-serve this community.
Current Type of Residence, 2017
Source: United States Census Bureau; American Community Survey PUMS 1-Year Estimates
Future Outlook
While young millennials fueled significant demand for urban rental apartments during the last decade, many of those same individuals are poised to form families during the next decade. The millennial generation is reaching a demographic tipping point, and many of its members are poised to have children in the years to come, regardless of whether the housing market is ready for them.
Over the next decade, the U.S. Census Bureau expects the number of people between the ages of 30 to 50—the prime age range in which people have children—to grow significantly more than it did during the last decade. While the number of these households increased by roughly one million between 2010 and 2020, it is projected to grow by approximately eight million between 2020 and 2030. Thus, families are expected to play an even more substantial role in the national housing market going forward.
Projected Population by Age, 2020–2030
Source: United States Census Bureau; 2017 National Population Projections Tables; American Community Survey 1-Year Estimates
Similar to demographic trends, housing preferences are shifting in a way that is supportive of family-oriented rental development. Homeownership rates have declined among most age groups and income brackets, supporting the need for a broader diversity of rental housing options. More specifically, the homeownership rate among family-aged households—between 25 and 44—is significantly lower than it was before the Great Recession. Additionally, middle-income households have experienced the largest decline in homeownership rates, which is at least partially attributable to rising housing costs. With a growing number of family households and the rising costs to purchase homes, housing preferences are shifting towards the rental space.
Homeownership Rate by Age, 1980-2019
Source: Steven Ruggles, Sarah Flood, Ronald Goeken, Josiah Grover, Erin Meyer, Jose Pacas and Matthew Sobek. IPUMS USA: Version 10.0 [dataset]. Minneapolis, MN: IPUMS, 2020. https://doi.org/10.18128/D010.V10.0.
Homeownership Rate by Income, 1980-2019
Source: Steven Ruggles, Sarah Flood, Ronald Goeken, Josiah Grover, Erin Meyer, Jose Pacas and Matthew Sobek. IPUMS USA: Version 10.0 [dataset]. Minneapolis, MN: IPUMS, 2020. https://doi.org/10.18128/D010.V10.0.
Development Responses
The development community is beginning to react to this opportunity in a number of ways. Although rarely explicitly targeted toward families, family-friendly rental communities are emerging across the country, with floorplans, amenities, and locations that are especially attractive to households with children. More importantly, these communities are delivering in relatively small quantities, despite their increasing demand.
Development responses include, but are not limited to, the following:
Suburban rental apartments appeal to families that require more space—or more bedrooms—than what is typically available in more urban settings. In many cases, these communities attract parents who are looking for access to a certain neighborhood or school district, but who are still saving or waiting to purchase homes. Often located in master-planned communities and other residential settings, these apartments also provide transitional living opportunities for families that are building or searching for homes nearby.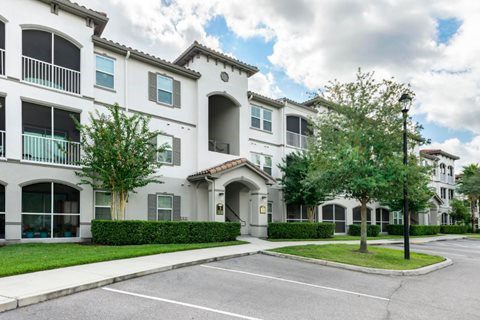 Source: Casa Mirella Community Website
Suburban single-family rentals, much like their for-sale counterparts, often attract families that require more space than what is available at traditional rental apartment communities. Typically located in suburban or exurban settings with outdoor amenities and high-performing schools, single-family rentals are appealing options for families that cannot yet afford to own homes in these communities, or that desire the flexibility of rental living.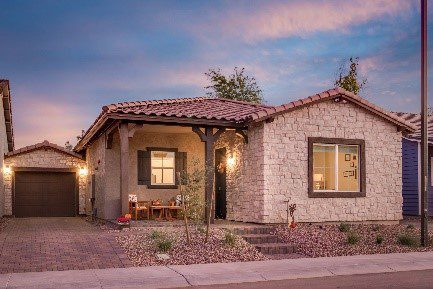 Source: The Village at Brighton Place Community Website
Rental townhouses serve as an appealing alternative to homeownership for young families who are not ready to leave the mixed-use neighborhoods in which they live, but who are starting to require additional space as they have children. This product is also common in the suburbs, where it can serve as a permanent solution for households that are priced out of homeownership, or it can provide a transitional living option for families that are looking to purchase their own homes nearby.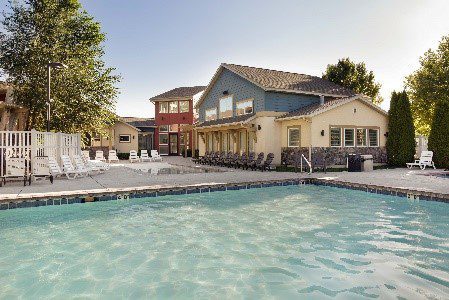 Source: Olympus at the District Community Websitee
Detached and attached apartments offer a plethora of suburban amenities, while still providing the flexibility and convenience of denser rental apartments. As distinguished from single-family rentals, detached and attached apartments tend to feature smaller units at higher densities, making them viable in infill suburban, or even urban, locations where land prices are higher. Even so, these homes offer features like attached garages and private yards, which appeal to families—including young families, in particular—that want to experience or transition into suburban lifestyles, but that do not want or cannot yet afford the larger homes in these neighborhoods.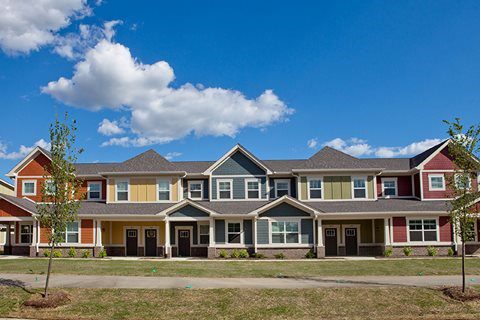 Source: Sunrise on the Monon Community Website
Urban rental apartments for families, although still uncommon, are beginning to emerge in some neighborhoods, as millennials seek to maintain urban lifestyles even after having children. These communities tend to appeal to families that value urban lifestyles but cannot afford to purchase large enough homes within their existing neighborhoods, or that simply prefer the convenience and flexibility of renting in highly amenitized, maintenance-free communities.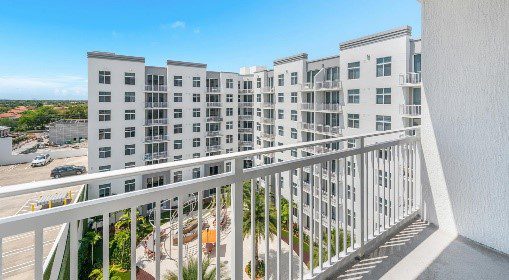 Source: Casa Mirella Community Website
Mixed-income and affordable housing, which can take any of the above forms and is rarely exclusively oriented toward families, often does serve those renters, nearly 58 percent of which have incomes below $50,000. Today, this group is facing dwindling market-rate housing options, as new rental apartments grow smaller and smaller, and as existing ones grow more and more expensive. For this reason, new affordable housing development—much of which is produced under the Low-Income Housing Tax Credit (LIHTC) program—is a vital way to provide socioeconomically disadvantaged families with the spaces that they require at lower price points. Of concern is the possibility that, as the affordability restrictions expire, some owners of existing affordable housing communities will sell those properties and/or convert them to market-rate communities—sometimes redeveloping them and making them less family appropriate.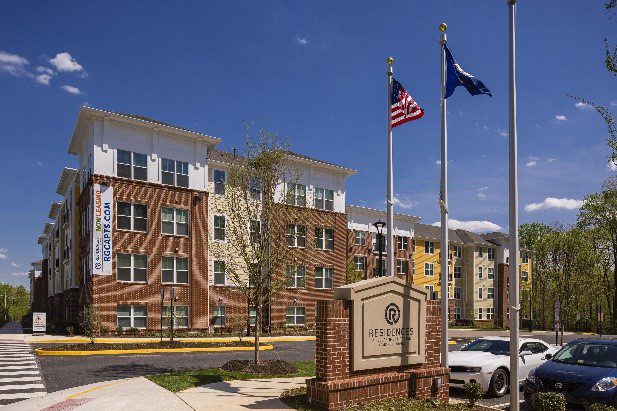 Source: Residences at Government Center Community Website
Roadblocks to Market Evolution
Despite the growing demand for family-oriented rental housing, this product is still rare in many communities today, for reasons ranging from market trends and developer preferences, to entitlement, zoning, and other regulatory conditions. Since developers and investors have experienced great success in targeting young and single urbanites with luxury and high-density buildings, there has also been little incentive to focus on this new and largely unexplored product type, which could be risky.
However, conditions are changing. Coupled with rising housing costs and declining homeownership rates, the expected increase in families over the next decade is likely to cause a shift in the rental housing market. This shift points to strong opportunities to introduce new and different forms of rental housing that appeal to families, ranging from multifamily apartments to single-family homes. While roadblocks currently stand in the way of many of these product types, they are likely to become increasingly important to provide. Family renters—and their housing needs—are not going anywhere.
---
Article and research prepared by Adam Ducker, Senior Managing Director, and Jake Ross, Vice President, and Monica Corley, Analyst.
Disclaimer: Reasonable efforts have been made to ensure that the data contained in this Advisory reflect accurate and timely information, and the data is believed to be reliable and comprehensive. The Advisory is based on estimates, assumptions, and other information developed by RCLCO from its independent research effort and general knowledge of the industry. This Advisory contains opinions that represent our view of reasonable expectations at this particular time, but our opinions are not offered as predictions or assurances that particular events will occur.
Speak to One of Our Real Estate Advisors Today
We take a strategic, data-driven approach to solving your real estate problems.
Contact Us