2019 STEM Job Growth Index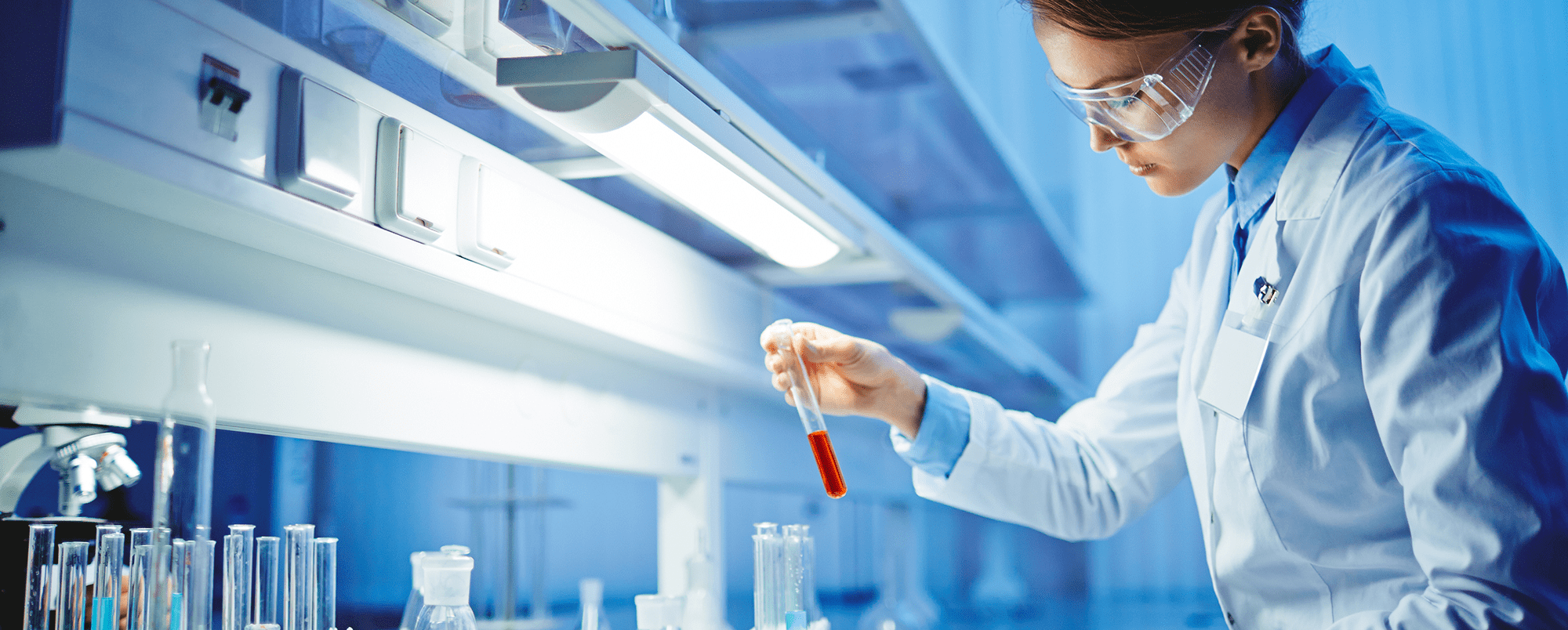 January 31, 2019
STEM
Demographic Trends
Institutional Investment
Anchor Institution
RCLCO's 3rd Annual STEM Job Growth Index includes a number of familiar metro areas, but also a couple of surprising new entrants. The Index tracks STEM job growth momentum: not just reporting where these jobs are, but where they might be going based on changing local economies, migration of young households, and the presence of other factors that have historically been tied to STEM job growth. Understanding this momentum is important to real estate investors, policymakers, and local governments, as STEM jobs will likely play an outsized role in economic growth and prosperity during this century.
The STEM Economy
The importance of STEM (an acronym for science, technology, engineering, and mathematics) employment in the U.S. economy has been steadily increasing during this century, and experts expect this trend to continue. The U.S. Bureau of Labor Statistics forecasts overall employment in the economy to grow by 7.4% between 2016 and 2026, while jobs in STEM fields are expected to grow by 10.8%. According to the U.S. Department of Commerce, college-educated STEM job holders earn between 29% and 39% more per hour than non-STEM employees with equivalent educational attainment. Approximately half of all STEM jobs are in the computer or mathematics fields, including information systems management, software development, programming, and other IT support roles. The other half is focused on engineering, and life, physical, and social sciences.
Composition of STEM Jobs in U.S. Labor Force
SOURCE: Bureau of Labor Statistics
San Jose has the highest STEM location quotient of all major metropolitan areas, with more than three times its fair share of STEM jobs when compared with the national average.[1] Among major metros, San Jose has long held (and will likely continue to hold) this top spot in terms of location quotient, but its lead over second place has grown smaller. While the order of the top 10 has fluctuated from year to year, only Detroit (now ranked 13th) has fallen off the list since 2016. It was replaced by San Diego—giving the Golden State its third member of the top 10 in STEM location quotient.
STEM Occupation & Location Quotient (2017)
Click table headers to change sorting
SOURCE: Bureau of Labor Statistics
The 2019 STEM Job Growth Index
The location quotient describes conditions today; the STEM Job Growth Index (or 'STEMdex') projects what might occur tomorrow. For the creation of the 2019 STEMdex, RCLCO again partnered with CapRidge Partners, an office investment management firm headquartered in Austin, in analyzing and weighting 26 different metrics (including the current Location Quotient) across four major areas: Workforce Quality, Cost of Doing Business, Economic Growth, and Quality of Life. Each metric was assigned a weight based on its projected relative importance to the STEM job market and applied to 38 metropolitan areas. The 2019 STEMdex rankings are as follows:
2019 STEM Index Rankings Chart
SOURCE: RCLCO; CapRidge Partners
What Has Changed?
We continue to refine the index based on both changes in data sources and observations in the market. The top three spots remain unchanged from the 2017 index, with Austin leading the way followed by the two largest cities in North Carolina: Raleigh and Charlotte. Overall, eight of the top 10 metros remained the same albeit in a different order, and each of these is popularly known as a tech-driven economy. Two new entrants—Phoenix, which returns to the top 10 after falling out in 2017, and Las Vegas, which enters the top 20 for the first time—are more surprising.
2019 Versus 2016 & 2017 STEMdex Rankings
SOURCE: RCLCO; CapRidge Partners
2019 STEM Index Rankings Map
SOURCE: RCLCO; CapRidge Partners; Google Maps
Las Vegas & Phoenix
The most striking mover in this year's STEMdex was Las Vegas, which sat outside the top 20 in 2017 but rose all the way to number nine in this year's edition. While not a market traditionally associated with STEM employment, rapid growth in several indicators suggest that it may be poised to see more STEM jobs in the future. Starting from a lower basis, the Las Vegas metro has experienced significantly above-average growth in STEM jobs this decade. Growth in the number of millennials over the last five years and net in-migration have both been over twice the national average. While STEM growth has been rapid this decade, Las Vegas's location quotient is still only 0.5, leaving ample room for technology and mathematics jobs to become more prominent and the metro to capture its 'fair share.'
Phoenix makes its second appearance in the top 10 after falling to 14 in the 2017 rankings. Phoenix ranks well due to a favorable business climate, attractive quality of life, and strong recent growth in STEM jobs and millennial households.
Major Players Likely to Remain
Seven cities have appeared in all three of the Annual STEMdexes (Austin, Raleigh, Charlotte, Seattle, Atlanta, San Francisco, and San Jose), with Austin holding the top spot every year. Austin is likely to remain at or near the top of the STEMdex: millennials are flocking to Austin at a higher rate than any other city in the country, and Texas continues to offer a low-tax, business-friendly environment. The Bay Area metros have among the highest costs of doing business in the country, but California is home to some of the top research universities in the world and businesses benefit from its exceptionally mature and 'thick' STEM labor markets and abundant venture capital.
Amazon HQ2
As everyone knows at this point, Amazon finally ended more than one year of speculation by announcing that it would be locating its "HQ2" (and HQ3?) in the New York City and Washington, D.C., metros, in the Long Island City and Crystal City submarkets, respectively. Amazon had previously released a list of its top 20 finalist locations (representing 17 metros), which provided some indication of what at least one of the world's top technology firms values in a location. Amazon's list featured nine finalists that overlapped with the STEMdex's top 20 (with the bettors' favorite and one of the ultimate winners, Washington, D.C., located just above the top 20 at 22).
Amazon's selections of New York and Washington suggest that this very large company valued access to very large talent pools over other factors, and it likewise will have a relatively smaller impact on the economies of New York and Washington, D.C., than it would have had on the smaller metros on its list. These smaller metros, though, including many in the STEMdex top 20, have strong STEM job momentum thanks to their attractive quality of life, cost of living, and business friendliness of the public sector—with potentially outsized benefits for their real estate markets.
Amazon HQ2 Finalists by STEMdex Ranking[2] [3]
---
Article and research prepared by Taylor Mammen, Managing Director, and Ryan Guerdan, Associate.
References
[1] A location quotient is a comparison of the concentration of a specific type(s) of job within one economy to another (in this case, the San Jose MSA to the United States). In this example, the percentage of jobs that are STEM-based in San Jose is three times higher than the similar percentage in the U.S.
[2] Montgomery County, Northern Virginia, and Washington, DC, are located in the same metro.
[3] Newark and New York City are located in the same metro.
Disclaimer: Reasonable efforts have been made to ensure that the data contained in this Advisory reflect accurate and timely information, and the data is believed to be reliable and comprehensive. The Advisory is based on estimates, assumptions, and other information developed by RCLCO from its independent research effort and general knowledge of the industry. This Advisory contains opinions that represent our view of reasonable expectations at this particular time, but our opinions are not offered as predictions or assurances that particular events will occur.
Speak to One of Our Real Estate Advisors Today
We take a strategic, data-driven approach to solving your real estate problems.
Contact Us