Top-Selling Master-Planned Communities: Mid-Year 2018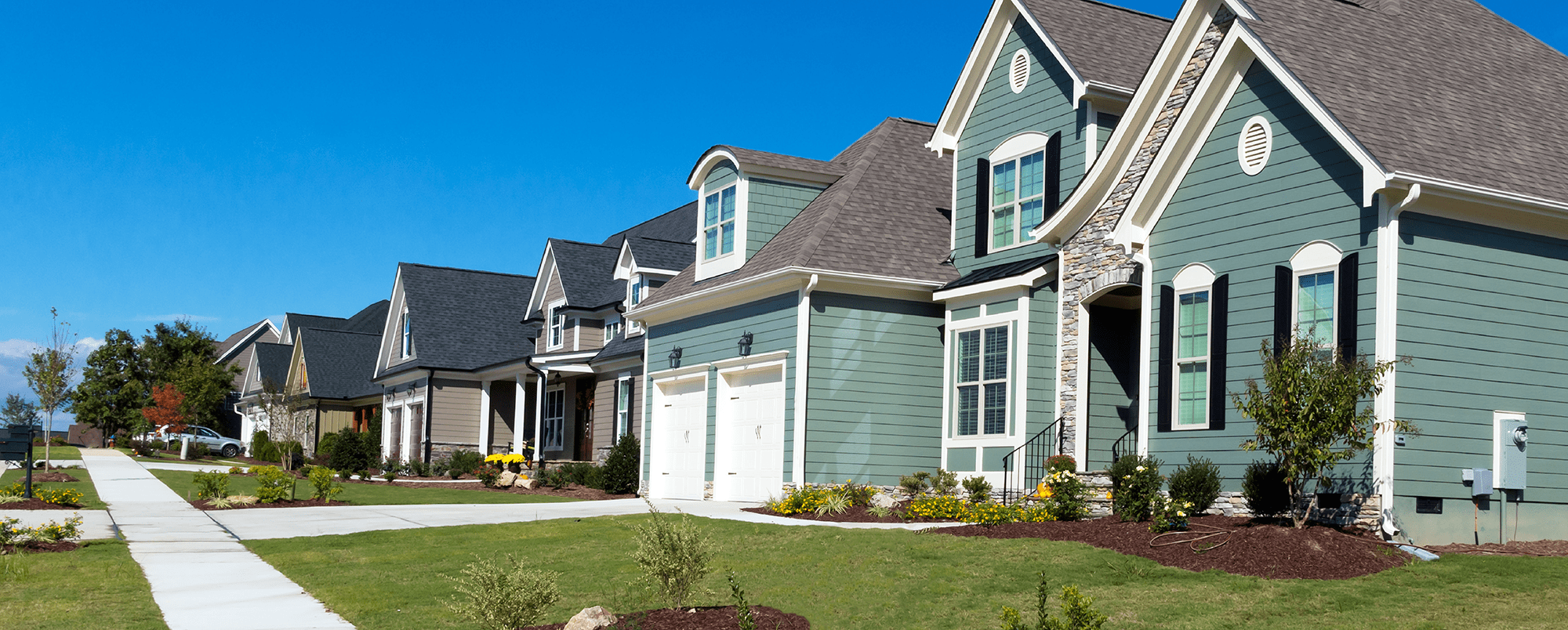 July 6, 2018
Master-Planned Communities
Top 50
Every year since 1994, RCLCO has conducted a national survey identifying the top-selling MPCs through a rigorous search of high-performing communities in each state. In this update for mid-year 2018, we have surveyed MPCs throughout the country to establish the updated rankings following the release of The Top-Selling Master-Planned Communities of 2017.
Home sales at the nation's 50 top-selling MPCs were strong in the first half of 2018, with a total increase of 7% over the first half of 2017. On average, communities on this year's list experienced approximately 17% growth in sales over the same time period last year. Texas, Florida, and California account for 62% of total sales among the 50 top-selling communities, with the share of total sales in other states growing from 31% to 38% since Mid-Year 2017. Sarasota, Florida's Lakewood Ranch experienced a significant jump on the list, reaching the number 2 spot for the first time in its history. The Villages chooses not to share sales information until the close of each year, but RCLCO estimates that it once again holds the top spot with approximately 1,115 sales.
Master-planned communities that achieved sales increases thus far in 2018 continue to credit successful market segmentation—the targeting of various age, income, and household segments with appropriately priced and designed residential product types and lifestyle amenities. Indeed, most communities within the Top-50 have created successful strategies that seek to fill multiple market niches. Developers of communities with historically high sales that have begun to drop in this year's survey cited the lack of supply of moderately priced housing as a potential reason. As these communities near build-out, sales volume is sacrificed as price points begin to increase. The outlook on home sales through the remainder of 2018 remains overwhelmingly positive, with many communities expecting the trend of strong growth and sales increases to continue for the balance of the year.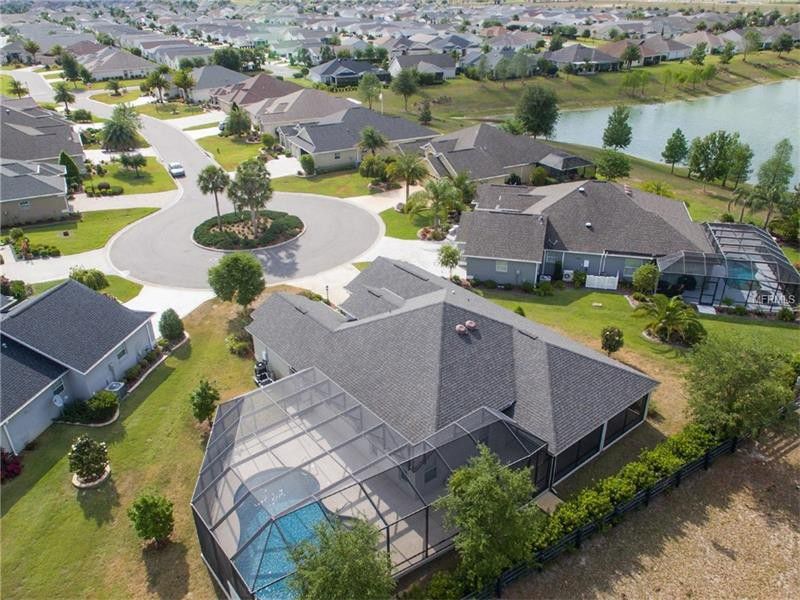 The Villages[1]
The chart above summarizes RCLCO's list of the 50 top-selling communities through the first half of 2018, including a comparison with their 2017 mid-year new home sales. The Villages is estimated to be the top-selling MPC in the country thus far in 2018 with approximately 1,115 sales. Irvine Ranch, which has historically ranked second or even first in each of the last five years has fallen to the number 4 spot for the first time since 2011 with a 39% decrease in home sales. Meanwhile, Sarasota's Lakewood Ranch has moved up the list following another strong year with a sales increase of 33%, putting it firmly in second place for this year to date. Las Vegas's Summerlin has also experienced a marked increase in sales this year, with an increase of 64% surging the community into third place. West Villages, Sarasota's second largest community, rounds out the Top-5 with a fifth place finish again this year with 648 sales year-to-date—a 23% increase over last year.
Texas
Sales within the leading Texas MPCs are off to a strong start in the first half of 2018, despite concerns that rising land and construction costs are making the provision of affordable homes more difficult. Sales within the Top-10 selling Texas communities increased by nearly 5% over mid-year 2017's Top-10 Texas MPCs, with 70% of the this year's Texas Top-10 located within the Houston-The Woodlands-Sugar Land, TX MSA. This metropolitan statistical area continues to see growth in Fort Bend County and increasingly in Montgomery County to the north.
Communities located within the Dallas-Fort Worth-Arlington, TX MSA comprised the remaining 30% of Top-10 selling Texas communities thus far in 2018. Employment and household growth are continuing to extend north of Dallas. Job creation related to multiple corporate relocations such as Toyota, Liberty Mutual, and JP Morgan Chase were identified as a major home demand driver in the area. Communities in this market have also cited a marked increase in baby boomer home buyers over the age of 55, which has increased the demand for smaller one-story and patio homes.
The Austin MSA maintains its position as the third largest market in Texas. Consumers are still looking for more affordable homes in the market and continue to move along the northern and southern corridors to meet these needs, but are increasingly moving east where lower land values and more generous entitlements allow for denser, less expensive housing options.

The Villas of Westbridge[2]
Florida
The state of Florida saw strong housing sales through the middle of 2017, and that trend has continued into the first half of 2018 for some Florida communities with three of the top five communities nationwide being located in the state, including The Villages, Lakewood Ranch, and West Villages. Eight Florida communities have carved out a place for themselves on 2018's mid-year list, down from 11 communities at the same time last year.
Lakewood Ranch, after several years of increasing sales, has displaced the previous second place holder, Orange County, California's Irvine Ranch, and moved into the number 2 spot with a 33% increase in sales over last year. This has been aided by the opening of neighborhoods within the community's 16th phase—Waterside. The new village is located on the southern edge of the MPC and, as its name suggests, is oriented around several lakes. The phase will include a town center on the lake and consist of 5,100 detached and attached residences when built out.
Rounding out the Top-5 selling communities in Florida are Nocatee and Viera. Nocatee, a long-standing member of the Top-25 MPCs in the country, has remained more or less on par with last year's sales. Viera, on the other hand, has jumped from the 25th spot in the Year-End 2017 report to number 15, significantly outpacing sales from the previous year. Florida continues to be a top retirement destination for baby boomers, and the increase in the 55+ demographic has influenced sales at Florida communities, such as Nocatee and Viera, which feature active adult communities within their master plans. The Villages, in particular, continues to generate strong new home sales from this age group, attracting boomer households through extensive amenities that support recreationally and socially active lifestyles.
Presently, household formation in Florida is outpacing home construction, leaving a gulf that community developers are working to fill. This growth is due at least in part to a surging economy, which has brought Florida's unemployment rate down to 3.6%. In Orlando specifically, the average days on the market for listed resales during the first quarter of 2018 was 62 days—the fastest sales velocity for the opening 3 months of a year since the Great Recession.
Lakewood Ranch[3]
West
Buying trends in California are relatively consistent with last year, with young families and empty nesters the primary purchasers of new homes in MPCs. One recurring theme among California communities, as well as throughout the country, is that buyers are increasingly searching for affordable, lower-priced homes. This pent-up demand for lower-price point product is only expected to grow with increasing interest rates and as more millennials form households and look to move out of the rental market to purchase their first homes.
Despite the growing demand and inadequate supply for affordable product, long-standing communities such as Great Park Neighborhoods stated that their higher-end homes continue to reach high prices without sacrificing sales pace. Foreign nationals continue to dominate home purchases in the most desirable, expensive locations; however, this year has seen more of a mix of buyers within mid-priced home sales. Overall, there is evidence of more activity, with faster absorption paces, in the inland communities of California where housing prices are more attainable. Builders have shifted their concentration of product offering to the entry level buyer, including the development of attached and small-lot options. This is occurring even in those inland communities where new home offerings have typically been more conventional, single-family detached houses, as developers are focused on providing more affordable homes that are desired by young families and first-time buyers.
This trend has similarly been seen in other markets in the West, and indeed throughout the United States. Denver's Stapleton noted that single-family homes with significantly smaller footprints between 800 and 1,000 square feet have become increasingly popular as builders attempt to deliver homes at lower price points.
The Southern California market remains strong, with six communities taking spots in our Top-50 list. While it has dropped from its second-place position in the 2017 Year-End report, Irvine Ranch remains at the top of all California communities with 661 net new home sales. These sales have been driven by the opening of new neighborhoods, including the most recent neighborhood, Barcelona at Los Olivos. Rancho Mission Viejo, where the last official neighborhood opened last month, comes in second place among Southern California communities.
The Las Vegas-Henderson-Paradise, NV MSA continues to show positive trends for new home sales, as Summerlin once again outperformed the previous year with a 64% increase in home sales, moving the community into the third overall spot. Sales agents at communities in the region noted a lack of resale supply helping to drive new home sales. However, growth is somewhat tempered due to a lack of labor supply in Nevada—a problem that Utah faces as well. Arizona communities noted strong employment growth as a major driver for home sales this year. Mesa, Arizona's Eastmark community celebrated its fifth anniversary in June and maintains the strongest sales pace in the region. Ironwood Crossing, located in Queen Creek, Arizona, is a new addition to the list, ranking 43rd overall.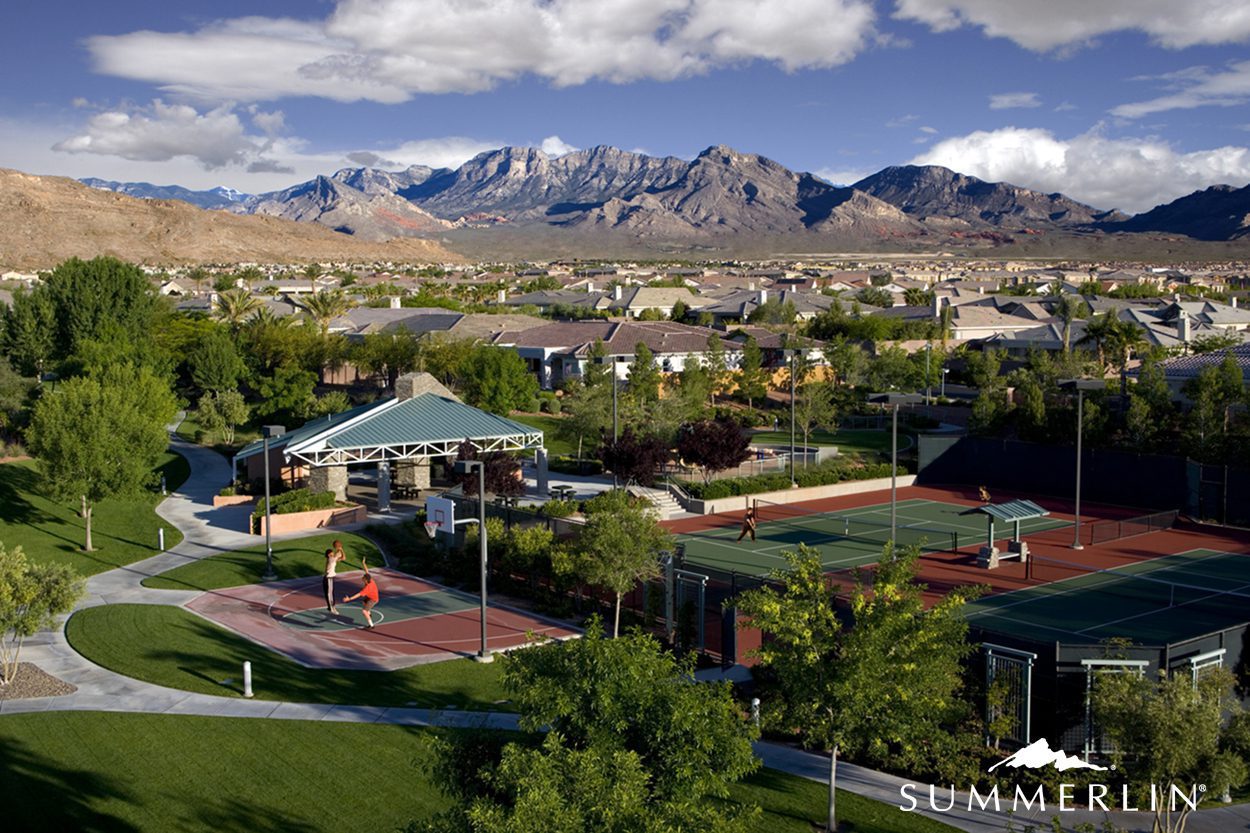 Summerlin[4]
Northeast
Competition within the Northeastern master-planned community market has grown in 2018, with Virginia's Brambleton securing the 36th spot on the list this year, nearly catching up with Willowsford, the current local market leader with the 34th spot. After a 47th place finish in 2016, Brambleton dropped from the rankings for both 2017 Top-Selling Reports due to the lack of new supply available within the community. With a surge in new home deliveries and sales in 2018, however, Brambleton has retaken a spot amongst the Top-50 with 209 home sales, just 7 homes shy of Willowsford's total, which has seen a slowdown in sales since 2017 as the community approaches buildout.
Brambleton attributes its success to the community's walkability and good local schools, as well as popular amenities such as rooftop terraces and elevator townhomes that cater to a younger audience interested in a more urban setting. At the same time, Brambleton's recent entrance into the active adult community (AAC) segment has succeeded in capturing a different segment of the market. Willowsford attributes its longevity in the market to its extensive amenities, lifestyle programming, and quality of construction. The Willowsford Conservancy, which provides and manages nature trails, a working farm, and more than 2,000 acres of woodlands and waterways, has helped Willowsford residents feel connected to nature and their community while having a positive impact on community and environmental health.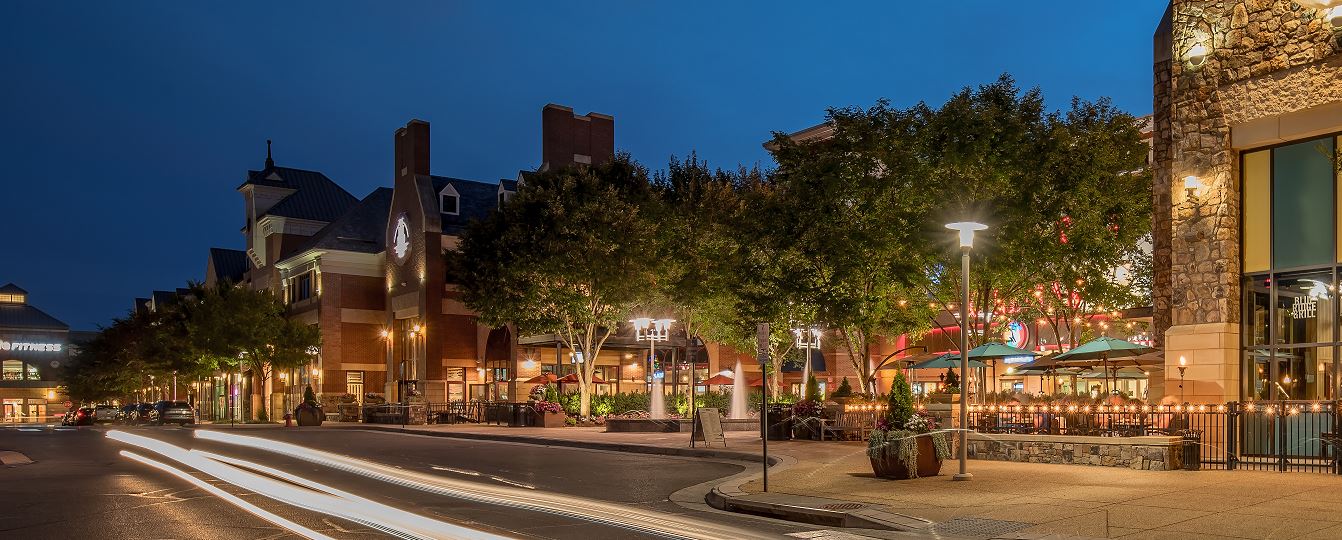 Brambleton[5]
---
The ranking of 2018's Mid-Year 50 top-selling communities is based on total net new home sales as reported by each individual community. To be included in our ranking, MPCs must have a number of features. True MPCs are developed from a comprehensive plan by a master developer, and incorporate a variety of housing types, sizes, and prices, with shared common space, amenities, and a vital public realm. The best examples of MPCs are developed with a strong vision and comprehensive plan that guide development and unify the community through distinctive signage, wayfinding, entry features, landscaping, and architectural/design standards. Beyond the built environment, MPCs differentiate themselves from typical suburban subdivisions in that they provide a means for interaction among neighbors in the sense of the word "community." They foster an environment within which generations can live better in terms of housing and the community environment, and many offer educational opportunities, neighborhood shopping and services, and even employment centers to complement the residential neighborhoods. Although rooted in a vision, the most resilient MPCs have flexible master plans that are environmentally sensitive, market responsive, and nurture the lifestyles of their residents.
Given the above criteria, we do not include the collective sales of multiple, separate communities that are unified only through marketing efforts rather than a preconceived community vision, nor do we include communities that are a collection of subdivisions that have few unifying elements other than consistent signage and name.
---
References
[1]  Photo courtesy of WWW.REALTOR.COM

[2] Photo courtesy of Villas of Westridge Condominium Association of McKinney

[3] Photo courtesy of Lakewood Ranch

[4] Photo courtesy of Summerlin

[5] Photo courtesy of Brambleton

---
Article and research prepared by Todd LaRue, Managing Director, and Karl Pischke, Senior Associate.
Additional research support was provided by Ryan Guerdan, Matt Harrop, Megan Hildreth, Diane Mangels, Cameron Pawelek, Charlie Pei, Kara Perusse, Melina Rodgers, Eric Whinnen, and Morgan Zollinger.
Reasonable efforts have been made to ensure that the data contained in this Advisory reflect accurate and timely information, and the data is believed to be reliable and comprehensive. The Advisory is based on estimates, assumptions, and other information developed by RCLCO from its independent research effort and general knowledge of the industry. This Advisory contains opinions that represent our view of reasonable expectations at this particular time, but our opinions are not offered as predictions or assurances that particular events will occur.
Speak to One of Our Real Estate Advisors Today
We take a strategic, data-driven approach to solving your real estate problems.
Contact Us