All I Want for Christmas is… a Vacation Home?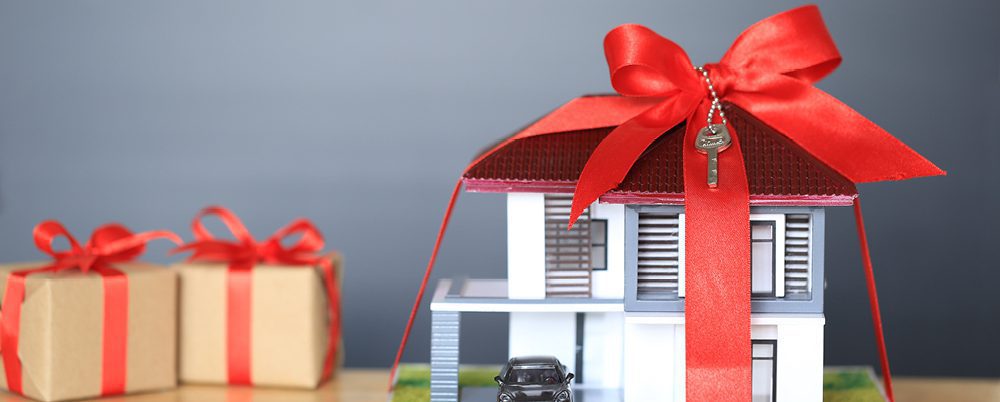 December 18, 2020
Consumer Insights
Vacation Homes
Second Homes
In early 2020 just before the Covid-19 outbreak, RCLCO conducted a national consumer preference survey exploring the interest among high-income U.S. households regarding buying or continuing to own second homes.[1] While the results were quite encouraging, April didn't seem like the right moment to share this data and talk about what it might mean for real estate investors and developers.
But then the second half of 2020 happened. Most U.S. second home markets experienced dramatic growth raising the question: Is the Covid-19 second home boom a symptom of the public health, economic (counter-intuitively), and societal crisis or is it an acceleration of a pre-existing condition? It seems to be the latter!
The unique timing of the initial survey and surprising market evolution prompted us to follow up with the same households in December to ask how their preferences had changed in the past 9 months due to the effects of the Covid-19 pandemic. The study has resulted in a robust look into second home ownership preferences before Covid-19 and gives insight into how second home sentiment has changed over the year.[2]
This complete dataset with pre-COVID and during COVID data will be available to share with RCLCO clients in 2021, but we are pleased to share some highlights here, which should bring some holiday cheer.
The results show remarkably strong market sentiment with approximately 37% of current homeowners indicating they are happier with their second homeownership than they were before the pandemic, and 33% of prospective buyers indicating that they are more interested in purchasing a second home than they were before the pandemic.
Current Owners: Since the onset of Covid-19, how have your feelings about owning a second home changed?
Source: RCLCO
Prospective Buyers: Has your interest in owning a second home changed since Covid-19?
Source: RCLCO
Both groups of current and prospective second homeowners overwhelmingly feel the market for second homes in the area they currently own or are considering owning is strong, though for prospective buyers there is concern about limited inventory.
Current Owners: What is your impression of the current real estate market where you own your second home
Source: RCLCO
Prospective Buyers: What are your current impressions about the real estate market where you are looking to buy a second home?
Source: RCLCO
Encouragingly, for those who are currently considering the purchase of a second home, despite what might seem to some like elevated prices in many markets at this time, 56% believe this is a good time to buy (though like the prior question, about half of this group is concerned with lack of inventory). Of the remaining prospective buyers, 29% think it might be a good time to buy, and only 15% think it is not a good time to buy.

Prospective Buyers: Do you think this is a good time to buy a second home?
Source: RCLCO

Remote work is not the only driving factor in the positive sentiment in the second home market, though the ability to work remotely seems to have had more of an impact on prospective buyers than current owners. 43% of survey respondents can work full-time during Covid-19, 12% can work part-time, and the remainder cannot work remotely or are retired/not working. When comparing current second homeowners, there was a slight indication that current owners who can work remotely were happier with homeownership during Covid-19. However, for prospective buyers, a significant share (30%) of remote-working households indicated they were "somewhat more interested" in purchasing a second home than they were before the pandemic, compared with households who are not able to work remotely (12%).
Current Owners: Has your interest in owning a second home changed since Covid-19?
Source: RCLCO
Prospective Buyers: Has your interest in owning a second home changed since Covid-19?
Source: RCLCO
As a follow-up to this article, RCLCO published the results of the 2020 Vacation and Second Home Consumer Research Survey in February 2021. Click below to watch a demonstration of the interactive dashboards and explore the data for yourself.
---
Article and research prepared by Adam Ducker, Chief Executive Officer, and Kelly Mangold, Vice President
References
[1] Survey performed in late Feb/early March 2020, households residing in the United States age 18+ with incomes $200,000+, who are interested in owning or already own one or more second homes. 1,079 initial qualified respondents.
[2] Recontact survey of original respondents yielded 358 recontact responses, for a 33% recontact rate.
[3] Includes households who indicated they are happier or are happy with by considering a home in a different/more convenient location as a result of Covid-19
Disclaimer: Reasonable efforts have been made to ensure that the data contained in this Advisory reflect accurate and timely information, and the data is believed to be reliable and comprehensive. The Advisory is based on estimates, assumptions, and other information developed by RCLCO from its independent research effort and general knowledge of the industry. This Advisory contains opinions that represent our view of reasonable expectations at this particular time, but our opinions are not offered as predictions or assurances that particular events will occur.
Speak to One of Our Real Estate Advisors Today
We take a strategic, data-driven approach to solving your real estate problems.
Contact Us