The Top-Selling Master-Planned Communities of 2020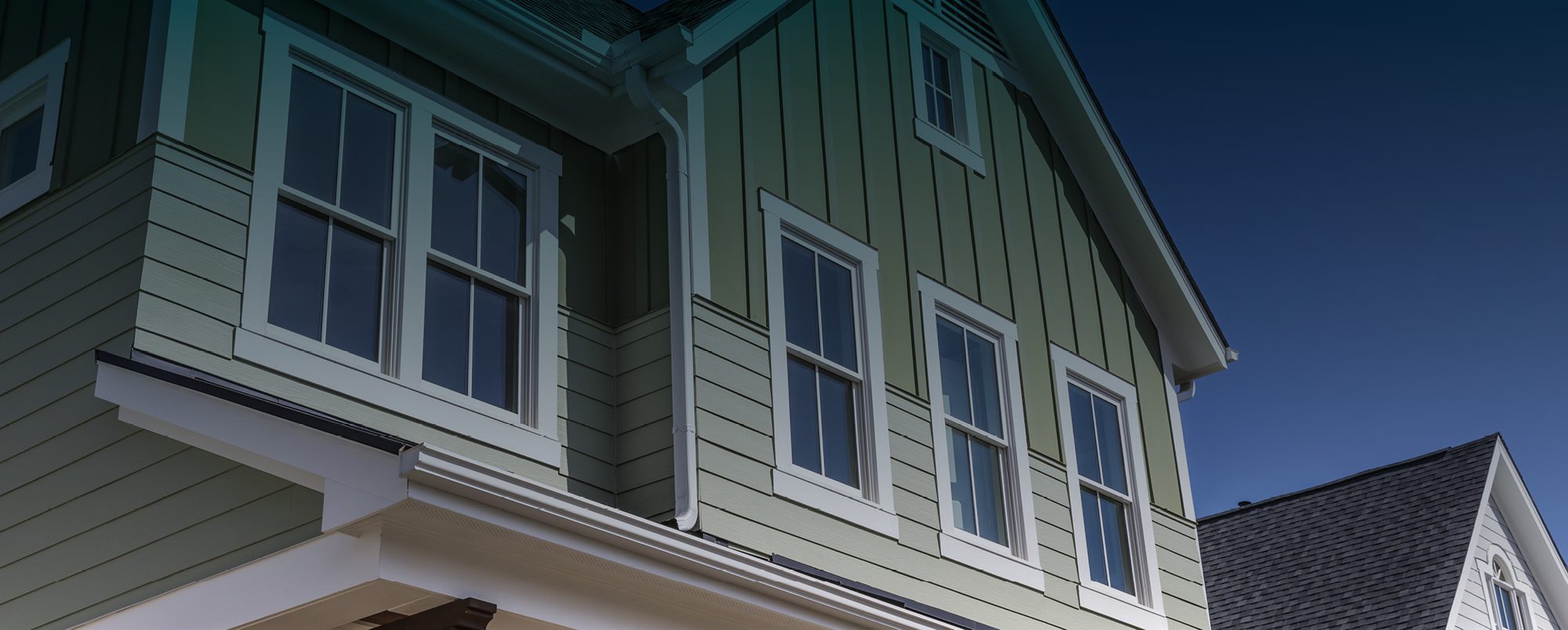 January 5, 2021
Master-Planned Communities
Top 50
In Summary
In the report below we discuss the spectacular pace of new home sales among the top master-planned communities this past year, despite the COVID-19 pandemic, and explore the forces behind that strong performance. Total new home sales among this year's 50 Top-Selling Master-Planned Communities (MPCs) in the country were 20% higher than last year's list.[1] Communities in this year's Top-50 report for which sales data was available in 2019 had an average increase in sales of 40% in 2020! Back in 2019 RCLCO forecast that the 2020's would be a strong decade for MPC home sales and the 2020 pace bears that out.
The Villages retiree-focused community once again claims the top spot in RCLCO's ranking.
Florida's Lakewood Ranch in Sarasota claimed the number two spot overall, and is the top-selling multi-generational community in the country.
Las Vegas's Summerlin ranked third, followed closely by Venice, Florida's Wellen Park.
Every year since 1994, RCLCO has conducted a national survey identifying the top-selling master-planned communities (MPCs) through a rigorous search of high-performing communities in each state. For this 2020 report, we have surveyed MPCs throughout the country to establish the rankings following the release of the Top-Selling Master-Planned Communities of Mid-Year 2020. Also in this issue, we discuss the impacts that COVID-19 has had on the for-sale housing industry, and how RCLCO's projection in last year's Top-Selling MPC Advisory, forecasting a decade of abundant opportunities for MPC development, is affirmed by this year's performance.
Top-Selling Master-Planned Communities of 2020
The 50 Top-Selling Master-Planned Communities in 2020 experienced total sales about 20% higher than in 2019, and communities in this year's Top-50 report for which sales data was available in 2019 had an average increase in sales of 40% in 2020! Sales within the Top-10 MPCs were over 12% higher than their 2019 counterparts. The Villages, with 2,452 home sales, is once again ranked as the top-selling community in the country. Sarasota, Florida's Lakewood Ranch claimed the second overall spot, which also represents the top-selling all-ages community in the country. Las Vegas, Nevada's Summerlin, Venice, Florida's Wellen Park (formerly West Villages), and Salt Lake City, Utah's Daybreak make up the remaining Top-5 communities.
In our Year-End 2019 issue of RCLCO's Top-Selling Master-Planned Communities Report, we reported that the demand for new homes in master planned communities was strong and growing, and that we believed 2020 and beyond would be excellent years for MPC sales and marketing. Of course at that time none of us knew that within the first quarter of 2020 we would be in the midst of a global pandemic that would usher in an economic recession. Despite lockdown orders and a drop in consumer sentiment the housing market recovered quickly as indicated in our Mid-Year 2020 issue of RCLCO's Top-Selling Master-Planned Communities Report. At that time we reported sales among the Top-50 MPCs were 7% higher than those communities which made up the list in the prior year. The degree to which the strong pace of sales could be attributed specifically to impacts of COVID-19 was unknown at the time. Now with greater insight and a full year of data we can see that it was the significant acceleration of existing trends that has driven strong new housing demand, including demand for homes within master-planned communities. Those key trends include demographic shifts, low interest rates and very low levels of resale inventory which combined have dramatically boosted new home demand. These factors have had more overall impact than COVID-19 concerns in driving the market, although the pandemic has clearly encouraged some buyers to act sooner to obtain the housing they desire.
Florida and Texas together account for about 63% of total sales among the 50 top-selling communities. Florida continues to dominate the top five of the list, with The Villages, Lakewood Ranch, and Wellen Park in the first, second, and fourth spots, respectively. Among metropolitan areas, the Houston-The Woodlands-Sugar Land, TX MSA ranks as the top-selling area, both in terms of total communities within the Top-50 (eight MPCs), as well as total sales with over 5,000 homes sold among the 50 top-selling MPCs.
Among the most significant improvements seen in sales performances this year include the Barron Collier Companies Ave Maria community in Collier County, Florida (95% increase over 2019 sales), Kitson and Partner's Babcock Ranch in Punta Gorda, Florida (108% increase over 2019 sales), and Brookfield Residential's Audie Murphy Ranch in Menifee, California (120% increase over 2019 sales). Communities in this year's Top-50 report for which sales data was available in 2019 had an average increase in sales of 40% in 2020.
The COVID-19 Pandemic and 2020 Master-Planned Community Sales
The COVID-19 pandemic created both a public health crisis and an economic downturn as it disrupted lives across the U.S., initially in high density coastal population centers, especially in the northeast, and other higher density urban areas. That led to speculation that the rapid pace of suburban new home sales might be linked to urban flight.
It makes sense that many would attribute the defining characteristic of this year (a global pandemic) as the cause of everything that made this year unique – including the record setting pace of new homes sales not seen since the mid-2000s. However, the speculation that the record sales pace was primarily driven by households fleeing higher-density urban areas to lower-density suburbs as an escape from COVID is not supported by the data. While it is true that the health crisis has driven some consumers to act, there are longer term trends at play.
As reported in the November edition of the Advisory, 2020, Year of the Suburbs: Flight from Urbanity or Accelerated Trends?, long-term demographic trends are playing a larger role in the renewed and accelerating demand for single-family homes than the impacts of COVID-19. Millennial new household formations had been inhibited for many years, with many potential millennial householders living at home longer with their parents, delaying marriage and kids due to higher student debt and other factors. More recently, and despite the COVID crisis and high unemployment in some sectors of the economy, more Millennials have been active in the housing market, spurred on by historically low interest rates. Those that moved from urban to more suburban areas have done so in search of attainably priced single-family housing options, which tend to be further out in the suburbs, rather than fleeing density due to COVID-19.
As part of our bi-annual survey of the Top-Selling Master-Planned Communities in the country, RCLCO asked top-selling developers to share with us their perspective on what has been driving strong sales, including their assessment of the impact of COVID-19. While COVID-19 seems to have resulted in an acceleration of purchase decisions for some households already in the market, as well as influencing to some extent the type of purchases being made, it does not appear to have been the primary motivation for purchasing a new home, or the primary reason for moving from urban areas to the suburbs. In fact, many purchases have been suburb to suburb or suburb to suburban master-planned community.
"COVID-19 has increased the desire for newer, better, and bigger spaces. However, it is the low interest rates that have provided the opportunity for many buyers, and the historically low levels of resale inventory which has accelerated urgency, and increased demand for new homes."
Newland has four MPCs ranked among RCLCO's 2020 Top 50. According to Peter Dennehy, Vice President of Customer and Market Research for Newland, a survey of their buyers and prospects conducted for the first nine months of the year gives further insight into what was on home shoppers' minds during the time of a pandemic.
Key findings indicate that the COVID-19 pandemic influenced about 30% of buyers to purchase a home, but most cited it was not their primary motivation. Demographically, buyers in Newland's survey included 37% couples with children at home, and 18% couples with no children (not including empty nesters with grown children, which made up 37% of buyers). While Millennials represented only 25% of their buyers just 4-5 years ago, they are now the largest category of new buyers. Of the family buyers, nearly 50% had children under the age of five, and nearly 34% were making the transition from renting to ownership. This is further confirmation that demographic shifts are a significant factor driving new home sales.
Cameron Jackson, Director of Marketing for Daybreak Communities (Salt Lake City, Utah), reports that Daybreak experienced nearly double its usual volume of out-of-state buyers during the summer months of 2020. Many of these buyers happened to be relocating from denser urban areas like the San Francisco Bay area and Orange County. However, at the same time, Daybreak's most dense product lines (including apartments, condominiums, and townhomes) remained hugely popular and continued to experience high demand, which would not be expected if escaping from density was a motivating factor for these buyers. The desire for affordable single-family homes has been a stronger motivation, given that the Bay area and Orange County are two of the most expensive housing markets in the U.S.
Interviewed for this Advisory, Garilyn Bourgeois, Director of Marketing for Brookfield Properties, speaking about their Eastmark community said that "COVID-19 has increased the desire for newer, better, and bigger spaces. However, it is the low interest rates that have provided the opportunity for many buyers, and the historically low levels of resale inventory which has accelerated urgency, and increased demand for new homes."
This increased urgency due to the combination of historically low mortgage rates and historically low levels of supply was echoed by other Top-Selling MPCs. Laura Cole, Senior Vice President at Lakewood Ranch (LWR), the top-selling all-ages community in the country, noted that the local resale market at just 1.4 months of supply has driven more homebuyers to new homes, helping to sustain Lakewood Ranch near the top of RCLCO's list.
Although demographic tailwinds, low interest rates, and low levels of resale inventory all appear to have played larger roles in driving new home demand, COVID-19 has been a factor in two important ways:
Accelerating the purchase plans for households already in the market for a new home, particularly among households nearing retirement.
Influencing the type, size, and neighborhood orientations of the new homes being sought.
Accelerating Purchase Plans of Those Already in the Market
Millennials, young families, and young couples were, of course, not the only households in the market for new homes this year. 37% of respondents to the survey conducted by Newland were empty nesters, and these mostly baby boomer households continue to contribute to the rise in new home sales. Like their millennial counterparts, it does not appear that COVID played a primary role in causing more of these households to enter the new home market. However, anecdotal evidence suggests that it may have accelerated the existing plans of buyers already contemplating a move to get off the fence and act. According to Laura Cole, Senior Vice President at LWR, many near-retirement age couples accelerated their plans to purchase a home within the community. According to research conducted by LWR, many of these households had been given dispensation to work from home through the end of retirement, eliminating the need to wait before selling their existing primary home to retire at Lakewood Ranch. With a stock market that has continued to grow despite the pandemic, these households feel confident in their purchase decisions and in many cases choose to purchase their new home in cash.
Influencing the Type, Size, and Neighborhood Orientations of New Homes
Interviewed MPCs indicated that while COVID was not a primary purchase motivator, the fact that MPCs offer a well-amenitized environment that includes outdoor spaces for walking, hiking, and biking has been a big plus during the pandemic. Being able to socialize outside, and simply have something to do outdoors that gets people out of the house to exercise etc. has been a big deal this past year. While this is consistent with what buyers have told RCLCO in past homebuyer surveys, it seems to be even more relevant today, especially during the full or partial shutdowns experienced in many areas of the country this past year. In the Newland survey referenced above, in addition to the outdoor amenities, buyers also mentioned historically low mortgage rates, a desire for a new home with updated features and finishes, and being ready to switch from renting to homeownership as key factors in their purchase decisions.
Further confirmation comes from Heath Melton, Executive Vice President for Howard Hughes, who reports that many buyers within their successful Bridgeland and The Woodland Hills in Houston, Texas were specifically seeking MPCs that had a focus on green space, parks, playgrounds, and hiking trails. Outdoor amenities have always been important to buyers, and are a unique feature of many top-selling MPCs, and such amenities have increased in importance during the pandemic with social distancing requirements limiting other options.
The current work from home environment has increased people's desire for more space, including larger homes, home offices, and a yard, and these are factors that have been good for MPCs as well as the single family rental market, as both are successfully appealing to households previously in rental apartment communities. Senior MPC developer executives polled for this Advisory noted the increase in buyers seeking to move-up to larger home sizes or better layouts that could better accommodate households living through a pandemic, and builders are responding. As RCLCO notes in 2020, Year of the Suburbs: Flight from Urbanity or Accelerated Trends?, new homes that better accommodate working from home, with built-in desks, better noise insulation, enhanced lighting, pre-wired Wi-Fi, built-in USB chargers, exterior entrances, and dual office set-ups are increasingly common. New home designs that better accommodate remote education, including "learn-in" kids' bedrooms, school room loft designs, and basement study halls are also popular. The need to socially distance at the gym has also increased demand for dedicated spaces for at-home workouts. The fact that households want to keep more provisions on hand than in the past makes plans with larger pantry spaces more popular. Homes with better outdoor environments for socially-distanced gatherings, such as extended screened decks, enhanced patios, and porches are similarly attractive options.
Looking back on a year with many challenges due to the health crisis and the economic fallout, the strong housing market, and strong performance of Master-Planned Community development, are bright spots. Although we remain concerned about the rising number of COVID-19 cases currently and the impact on American's health and the economy, the underlying economic and demographic fundamentals of the United States have so far remained strong enough amongst the cohort with the resources to buy new housing to sustain a strong housing market. If interest rates remain low, and the increasing availability of COVID-19 vaccines can limit the need for future lockdowns and longer term reduce the need for social distancing, the outlook for Master-Planned Communities remains excellent.
---
The ranking of 2020's 50 top-selling communities is based on total net new home sales as reported by each individual community. Preliminary sales numbers were provided by communities and annualized in order to arrive at estimated year-end sales, with final sales figures being updated periodically during the first months of 2021. To be included in our ranking, MPCs must have a number of features. True MPCs are developed from a comprehensive plan by a master developer, and incorporate a variety of housing types, sizes, and prices, with shared common space, amenities, and a vital public realm. The best examples of MPCs are developed with a strong vision and comprehensive plan that guide development and unify the community through distinctive signage, wayfinding, entry features, landscaping, and architectural/design standards. Beyond the built environment, MPCs differentiate themselves from typical suburban subdivisions in that they provide a means for interaction among neighbors in the sense of the word "community." They foster an environment within which generations can live better in terms of housing and the community environment, and many offer educational opportunities, neighborhood shopping and services, and even employment centers to complement the residential neighborhoods. Although rooted in a vision, the most resilient MPCs have flexible master plans that are environmentally sensitive, market responsive, and nurture the lifestyles of their residents.
Given the above criteria, we do not include the collective sales of multiple, separate communities that are unified only through marketing efforts rather than a preconceived community vision, nor do we include communities that are a collection of subdivisions that have few unifying elements other than consistent signage and name.
---
Article and research prepared by Gregg Logan, Managing Director, and Karl Pischke, Vice President.
Additional research support was provided by Sevan Douzdjian, Ryan Guerdan, Jake Kirschner, Cameron Pawelek, Tanner Reagle, Christine Rothacker, and Mike Weaver.
References
[1] Compared to the communities which made last year's list – the communities that comprise the Top 50 changes from year to year.
Disclaimer: Reasonable efforts have been made to ensure that the data contained in this Advisory reflect accurate and timely information, and the data is believed to be reliable and comprehensive. The Advisory is based on estimates, assumptions, and other information developed by RCLCO from its independent research effort and general knowledge of the industry. This Advisory contains opinions that represent our view of reasonable expectations at this particular time, but our opinions are not offered as predictions or assurances that particular events will occur.
Speak to One of Our Real Estate Advisors Today
We take a strategic, data-driven approach to solving your real estate problems.
Contact Us