Top-Selling Master-Planned Communities Mid-Year 2019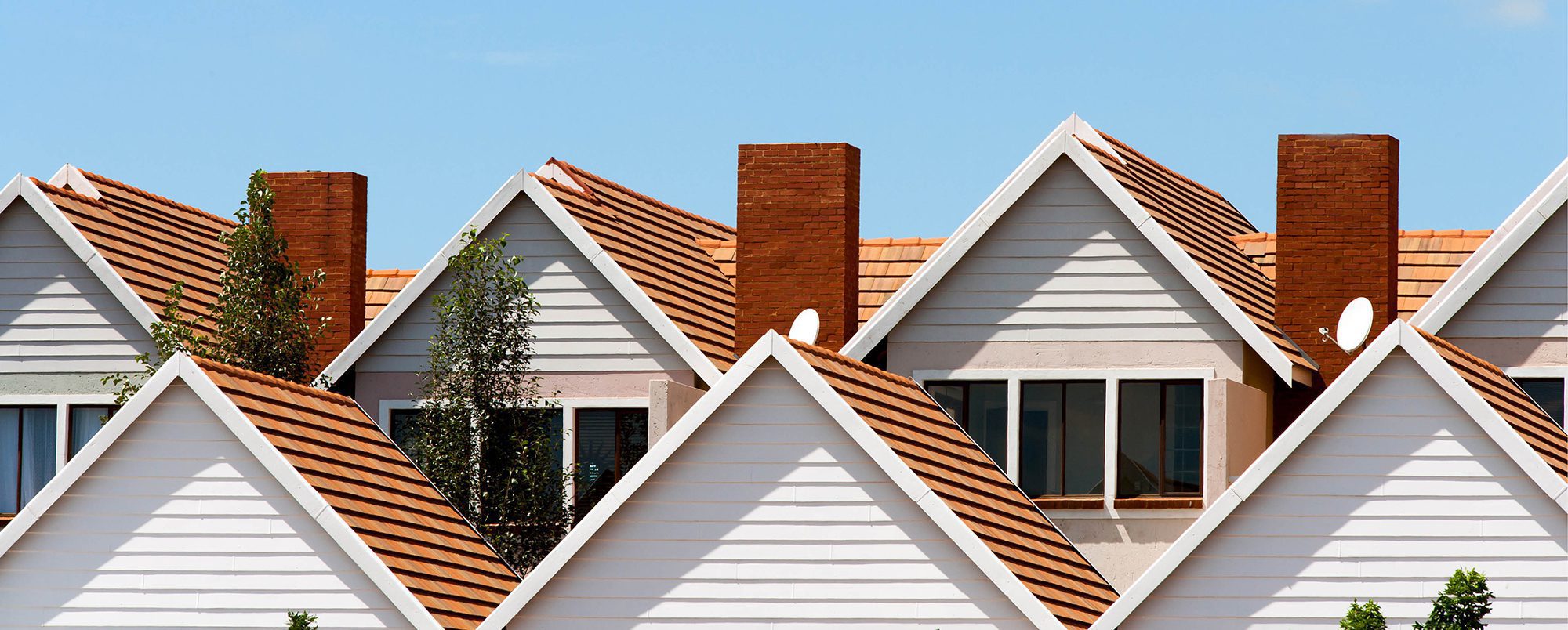 July 9, 2019
Master-Planned Communities
Top 50
Home sales at the nation's 50 top-selling MPCs exceeded expectations in the first half of 2019, with a pace that indicates the potential for a 10% increase at year's end compared with 2018. On average, communities on this year's list experienced approximately 3% growth in sales over the same time period last year. Texas, Florida, and California account for 64% of total sales among the 50 top-selling communities, with the share of total top-selling MPC sales in other states decreasing from 38% to 36% since mid-year 2018. These results appear to validate the sentiments echoed in RCLCO's Mid-Year 2019 Sentiment Survey that it is not quite time to stress a downturn. Professionals across the industry were polled about their perspective on the current state of various product types, and most did not yet believe a peak had been reached in the for-sale residential space. Indeed, the sales figures provided by the top-selling master-planned communities in the country would appear to agree with these professionals, as this cycle continues to provide further room to grow.
Every year since 1994, RCLCO has conducted a national survey identifying the top-selling MPCs through a rigorous search of high-performing communities in each state. This initiative exists not only as a way to commend the most successful communities in the country, but also as a tool for monitoring the overall health of the for-sale housing industry, a means of locating markets with the most significant residential momentum, a process for highlighting the trends affecting communities large and small, and a medium through which to learn development best practices and pass along lessons learned from the MPCs that have pioneered their way into the top ranks. In this update for mid-year 2019, we have surveyed MPCs throughout the country to update the rankings from "The Top-Selling Master-Planned Communities of 2018".
The chart below summarizes RCLCO's list of the 50 top-selling communities through the first half of 2019, including a comparison with their 2018 mid-year new home sales where applicable. The Villages is estimated to be the top-selling MPC in the country thus far in 2019 with approximately 1,000 sales. Sarasota's Lakewood Ranch once again holds the number 2 spot at 824 sales through mid-year. Another Sarasota area community, West Villages, occupies the third-place spot on RCLCO's top-selling list, and experienced a significant jump in sales over previous mid-year figures. With room left to grow, these two Sarasota area communities may ultimately be in competition for the number one spot in the near future. Las Vegas, Nevada's Summerlin and Jacksonville, Florida's Nocatee round out the rest of the country's top-five master-planned communities for mid-year 2019.
Master-planned communities that consistently rank among the top-selling communities in the country credit successful market segmentation—the targeting of various age, income, and household segments with appropriately priced and designed residential product types and lifestyle amenities. Most communities within the top 50 have created successful strategies that seek to fill multiple market niches. What's more, these communities seek to be proactive in identifying the needs and wants of consumers in the market and seek to fill those needs ahead of the rest of the industry. As identified in RCLCO's recent Advisory, "Disruptive Demographics: Housing Production & Demographic Reality Are Moving in Different Directions," there is currently a growing mismatch in much of the for-sale market among the demographics of new households, the stated housing preferences of households active in the for-sale housing market, and the new-home products and price points being offered to the market. New household growth is both younger and increasingly diverse than in the past, and this has a major impact on purchasing power during a time in which prices are peaking and inventories of more attainably priced housing are declining. There is also a market for more medium-density attached and smaller detached new homes than are currently being offered, and these and other creative solutions will become increasingly important as the U.S. population further diversifies. Many of the communities on the mid-year 2019 top-selling report have already identified these trends and offer an increasingly diverse array of product types at varying price points intended to increase absorption and provide housing that meets the needs of a changing population.
Texas
Representing 20% of sales in the top-50 communities, Texas has seen a slight decrease over last year's capture of 22% of sales. The majority of these are concentrated within the Houston MSA, which is home to eight MPCs on this year's top-selling list and represents about 65% of total sales from ranked Texas communities. A new arrival to the report, the top-selling community in Texas this year is Austin's Sonterra, with 455 new home sales in the first half of 2019 claiming the ninth spot on the list. Following shortly behind are Houston's Bridgeland, Harmony, Sienna, and Cross Creek Ranch.
Florida
The Villages is once again estimated to be the top-selling community in the country with approximately 1,000 net new home sales in the first half of 2019. Following shortly behind are Sarasota's Lakewood Ranch and West Villages, with 824 and 679 sales in the first half of 2019, respectively. Together, these three communities represent almost 42% of the sales from the top-10 communities on the list, and almost 55% of the sales from the 11 Florida communities that appeared in this year's mid-year rankings. Florida once again represents a majority of the nation's 50 top-selling MPCs, and this trend is expected to continue as communities like Lakewood Ranch, West Villages, Nocatee, and Viera continue to experience success.
West
With eight communities making this year's list, California represents 15% of the total sales of the top-50 MPCs, the same as last year's capture of the top-50 list. Following behind California, Arizona and Nevada represent 13% and 10% of sales of this mid-year's top-50. This performance is helped by Las Vegas, Nevada's Summerlin and Mesa, Arizona's Eastmark, with significant performances placing them within this year's top-10 selling MPCs. Not far behind these communities, Salt Lake City, Utah's Daybreak and Denver, Colorado's Stapleton earned the 10th and 14th spots respectively on this mid-year list, helping Utah and Colorado each capture approximately 2% of total sales among this mid-year's top-50 communities.
Southeast
A mainstay on the top-selling list, Charleston, South Carolina's Cane Bay Plantation leads the east with 326 sales in the first half of 2019 earning it the number 13 spot in this mid-year 2019 ranking. Virginia's Brambleton community follows closely behind with a 22% increase in sales vaulting it from the 36th spot on mid-year 2018's list to number 25 in this mid-year ranking. Fellow Virginia MPC Willowsford has also seen continued success this year, earning the number 45 spot. Strong performances by other eastern communities included Flowers Plantation and Millbridge in North Carolina, which brought that state's capture of sales among the top-50 MPCs to 3%.
---
The ranking of 2019's Mid-Year Top-Selling Master-Planned Communities is based on total net new home sales as reported by each individual community. To be included in our ranking, MPCs must have a number of features. True MPCs are developed from a comprehensive plan by a master developer, and incorporate a variety of housing types, sizes, and prices, with shared common space, amenities, and a vital public realm. The best examples of MPCs are developed with a strong vision and comprehensive plan that guide development and unify the community through distinctive signage, wayfinding, entry features, landscaping, and architectural/design standards. Beyond the built environment, MPCs differentiate themselves from typical suburban subdivisions in that they provide a means for interaction among neighbors in the sense of the word "community." They foster an environment within which generations can live better in terms of housing and the community environment, and many offer educational opportunities, neighborhood shopping and services, and even employment centers to complement the residential neighborhoods. Although rooted in a vision, the most resilient MPCs have flexible master plans that are environmentally sensitive, market responsive, and nurture the lifestyles of their residents.
Given the above criteria, we do not include the collective sales of multiple, separate communities that are unified only through marketing efforts rather than a preconceived community vision, nor do we include communities that are a collection of subdivisions that have few unifying elements other than consistent signage and name.
---
Article and research prepared by Todd LaRue, Managing Director, and Karl Pischke, Vice President.
Additional research support was provided by Josh Ball, Sevan Douzdjian, Ryan Guerdan, Kara Perusse, Lorren Royston, Eric Whinnen, and Morgan Zollinger.
Disclaimer: Reasonable efforts have been made to ensure that the data contained in this Advisory reflect accurate and timely information, and the data is believed to be reliable and comprehensive. The Advisory is based on estimates, assumptions, and other information developed by RCLCO from its independent research effort and general knowledge of the industry. This Advisory contains opinions that represent our view of reasonable expectations at this particular time, but our opinions are not offered as predictions or assurances that particular events will occur.
Speak to One of Our Real Estate Advisors Today
We take a strategic, data-driven approach to solving your real estate problems.
Contact Us