The Top-Selling Master-Planned Communities of 2021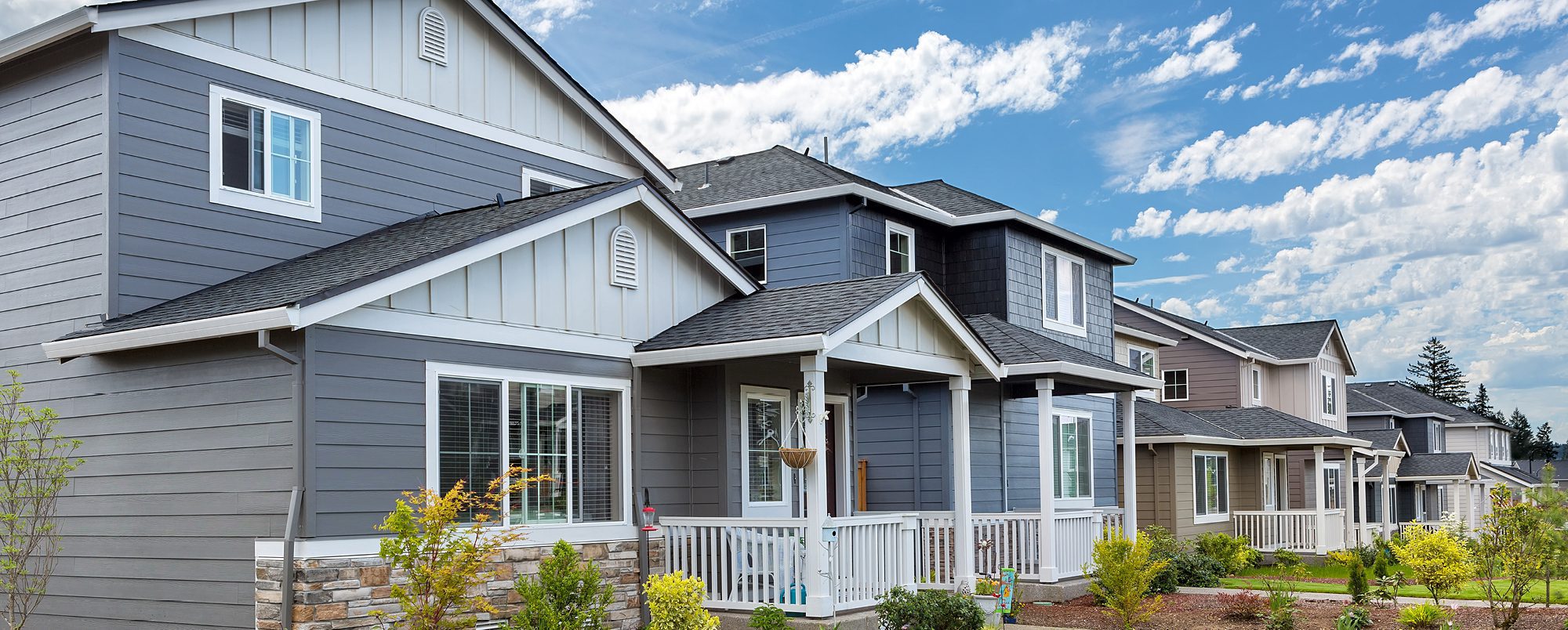 January 4, 2022
Master-Planned Communities
Top 50
In Summary
Home sales in the nation's 50 top-selling master-planned communities (MPCs) grew by a modest 5% compared to 2020, with a 14% decrease in sales during the second half of the year compared to the first.
A lack of new home inventory despite the consistent and growing demand for new homes was generally cited as the reason for this modest growth by MPC developers, with supply chain disruptions, labor market tightness, and cost surges among the top reasons given for the inventory shortages.
Optimism is strong for 2022, which could be a big year for MPCs if supply chain issues resolve and allow communities to capture more of the growing demand for new homes.
The top-selling community this year is Active Adult community, The Villages, in Central Florida with 4,004 sales.
Sarasota's Lakewood Ranch is once again the top-selling all-ages community in the nation with 2,574 sales.
Las Vegas, Nevada's Summerlin has earned the third place rank with 1,619 sales.
Every year since 1994, RCLCO has conducted a national survey identifying the top-selling master-planned communities (MPCs) through a rigorous search of high-performing communities in each state. This initiative exists not only as a way to commend the most successful communities in the country, but also as a tool for monitoring the overall health of the for-sale housing industry, a means of locating markets with the most significant residential momentum, a process for highlighting the trends affecting communities large and small, and a medium through which to learn development best practices and pass along lessons gleaned from the MPCs that have pioneered their way into the top ranks. In this publication for 2021, we have surveyed MPCs throughout the country to update the rankings of The Top-Selling Master-Planned Communities of 2020.
The chart above summarizes RCLCO's list of the 50 top-selling communities in 2021, including a comparison with their 2020 new home sales where applicable. While we have seen continued growth in the demand for new homes, supply chain disruptions and a tightening of new home inventory prevented many MPCs from fully capitalizing on this demand. Even so, this year's Top-3 communities saw an increase in sales compared to their 2020 performance, with The Villages leading the pack with 4,004 sales. Sarasota, Florida's Lakewood Ranch claims the top spot among all-ages communities, with 2,574 sales. Las Vegas, Nevada's Summerlin is ranked third overall in our survey with 1,619 sales. Summerlin leads all actively ranked Master-Planned Communities in terms of total appearances on the list, with over 25 years ranked within the Top-25. This includes a Top-10 appearance each year from 1994 to 2007, followed by a resurgence in the mid-2010s ranking within the Top-10 each year since 2015 and in the Top-3 for each of the past 4 years. The Villages is a close second to this impressive run, with 23 total years within the Top-25 and 14 years ranked as the Top-Selling Community in the country.
Home sales in the nation's 50 top-selling master-planned communities (MPCs) grew by a modest 5% compared to 2020, with a 14% decrease in sales during the second half of the year compared to the first half. Supply chain disruptions, labor market tightness, and cost surges were among the top reasons developers cited for this modest growth in sales, despite the consistent and growing demand for new homes in MPCs nationwide. Optimism is strong for 2022, which could be a big year for MPCs if supply chain issues resolve and allow communities to capture more of the growing demand for new homes.
Supply Chain Disruptions, New Variants, and Inflation, Oh My!
Demand for new homes has continued to defy expectations in 2021, with many MPCs noting the challenges faced in keeping up with such robust demand. In RCLCO's July publication of The Top-Selling Master-Planned Communities of Mid-Year 2021, we wrote that "New home demand which began to surge back in mid-2020 has only accelerated, owing to the prolonged experience of pandemic lockdowns and working from home which has led consumers to seek additional space, coupled with historically low interest rates and demographic tailwinds as the large millennial generation enters peak family formation years and transitions toward single-family living." While this has largely remained the case with an increase in the amount of consumers interested in purchasing a new home, communities across the country have struggled to deliver homes and lots fast enough to keep pace.
Supply chain issues in particular have plagued Master-Planned Community Developers and builders alike. On the land development side, developers noted that a lack of availability of everything from PVC pipes to concrete have slowed their ability to deliver lots to their builders. On the home construction side, everything from lumber to kitchen appliances to flooring tiles have seen their share of shortages throughout the year. As Cameron Jackson, Vice President of Residential Operations for Larry H. Miller Real Estate puts it, builders are using the "whack-a-mole" analogy to describe current supply chain issues. Once one item can be sourced or an issue can be resolved, another becomes scarce or prohibitively expensive.
To combat these challenges, many developers have noted that their builders began metering home sales, or instituting monthly or even weekly limits, within the first six months of the year in order to ensure that new home contracts could be fulfilled. A tight labor market has also played a role, with some communities noting the challenges involved with multiple builders "competing" not just for homebuyers, but for the workers needed to deliver new homes. The confluence of these factors has ultimately led to a further tightening of new home inventory at MPCs across the country, with developers of Top-Selling communities noting that it is not uncommon for there to be less than a handful of homes readily available for sale at any given time.
As the pandemic enters its third calendar year, new concerns are materializing about the potential impact of the Omicron variant on the supply chain disruptions and labor market issues noted above. Prior to the prospect of an Omicron Covid-19 wave this winter, we would have predicted that continuing strong economic growth would keep pressure on labor markets. While that is still the most likely scenario, a new Covid-19 wave driven by Omicron could impact economic demand in certain sectors as in the past, i.e. hotels and restaurants, travel and tourism, etc., causing further economic headaches in addition to continued labor shortages. And of course, in part due to COVID-19 and pandemic-related supply-chain issues, we are now experiencing the fastest rate of inflation in decades. This high rate of inflation is one of the reasons the Federal Reserve is likely to raise interest rates next year, which will in turn impact mortgage rates and affordability of new homes. However, as supply chain issues are resolved and increased interest rates help to curb inflation, we would anticipate a return to more "normal" pre-pandemic market conditions possibly beginning in the second half of 2022.
The Pandemic Turns Three: How Living with COVID-19 has Impacted Consumer Home-Buying Behavior
As we enter the third calendar year living with COVID-19, we continue to see both an acceleration of pre-existing trends, as well as unique home-buyer behaviors which have emerged as a result of the pandemic.  Long-term demographic shifts continue to play a key role in the strong demand we have seen for single-family homes, both for for-sale and for-rent. For years new Millennial household formations had been inhibited, with young potential householders living at home and delaying marriage and kids to later in life. Many of those Millennial households are now at a stage in life where people often move toward single-family housing and homeownership, and their activity in the housing market has helped to drive the success that MPCs have seen over the past year. Of course, affordability concerns continue to plague this cohort of first time homebuyers, and housing affordability was a key concern noted by many MPC developers as they look toward their forecast for the New Year. In response to this key issue, many Master-Planned Communities are now planning for the inclusion of single-family rental product in their segmentation strategies – creating an incubator for future sales while also providing a more attainably priced product in the form of rental homes for potential residents.
Additional trends which have been cited by MPC developers as key shifts in home-buyer behavior include a more significant interest in outdoor community amenities, as well as larger homes and personal spaces suitable for working from home. The fact that MPCs traditionally offer a well-amenitized environment that includes outdoor spaces for walking, hiking, and biking has helped to play a large role in their success since the start of the pandemic. Being able to socialize outside, and simply have something to do outdoors that gets people out of the house to exercise etc. has been critically important in a post-COVID world. While this is consistent with what buyers have told RCLCO in past homebuyer surveys, it seems to be even more relevant today. Outdoor amenities have always been important to buyers, and are a unique feature of many top-selling MPCs, and such amenities have increased in importance during the pandemic given the need (or in some cases, the requirement) for social distancing.
"People are looking for big square footages so that there is room for a home office or two plus a home classroom in case schools close again."
– Colleen Edwards, Marketing Director, River Islands
The current work from home environment has increased people's desire for more space, including larger homes, home offices, and a yard, and these are factors that have been good for MPCs as well as the single family rental market, as both are successfully appealing to households previously in rental apartment communities. Senior MPC developer executives continue to note the increase in buyers seeking to move-up to larger home sizes or better layouts that could better accommodate households living through a pandemic, and builders are responding. Colleen Edwards, Marketing Director for River Islands, told RCLCO that "people are looking for big square footages so that there is room for a home office or two plus a home classroom in case schools close again."  This is not dissimilar from the trends identified by RCLCO in last year's Advisory 2020, Year of the Suburbs: Flight from Urbanity or Accelerated Trends?, in which it was noted that new homes that better accommodate working from home, with built-in desks, better noise insulation, enhanced lighting, pre-wired Wi-Fi, built-in USB chargers, exterior entrances, and dual office set-ups were becoming increasingly common. New home designs that better accommodate remote education, including "learn-in" kids' bedrooms, school room loft designs, and basement study halls are also popular. The need to socially distance at the gym has also increased demand for dedicated spaces for at-home workouts. The fact that households want to keep more provisions on hand than in the past makes plans with larger pantry spaces more popular. Homes with better outdoor environments for socially-distanced gatherings, such as extended screened decks, enhanced patios, and porches are similarly attractive options.
Optimistic Outlook for 2022 if Supply Chain Issues Can Be Resolved
2021 has been a remarkable year for residential real estate, considering that we're still in the midst of a worldwide pandemic. Strong consumer housing demand is being driven by significant underlying demographic trends, and historically low interest rate environment, and the previously mentioned pandemic related influences. Despite strong demand, 2021 presented both builders, developers and consumers with many challenges, including unprecedented growth in prices driven in part by low inventories and supply chain issue, making it hard on everyone in the housing market. While it's easy to get distracted by the short term trends when trying to understand where the market may be going, it is typically the long term trends, such as household growth among people in their prime home-buying years, which are the best indications of where residential real estate markets are likely to be heading. That growth will remain strong in 2022. Assuming that supply chain issues can be resolved possibly by mid-year, thus allowing developers and builders to meet the growing demand for new homes, we expect that there are many reasons to be optimistic about the likely performance of master-planned communities in 2022.
In the last few years annual housing completions have gradually been catching up with demand, suggesting we are heading for a more "normal" and healthy period for the housing market as compared to the frenzied pace of 2021.
We do expect both inflation and the rate of increase in new home prices to moderate in 2022, though both are likely to remain high for the first half of the year. As the Federal Reserve raises interest rates, mortgage rates are likely to increase, though they will still remain low by historical standards. This, coupled with the resolution of supply chain issues, could slow the pace of price increase and help to ensure that consumers contributing to historical highs in new home demand do not get priced out of the market.
Of course, we also have to keep an eye on supply: the housing industry over-supplied the market prior to the Great Recession of 2007 to 2009, then for many years after that the market was under-supplied relative to new household growth. In the last few years annual housing completions have gradually been catching up with demand, suggesting we are heading for a more "normal" and healthy period for the housing market as compared to the frenzied pace of 2021.
---
The ranking of 2021's Top-Selling Communities is based on total net new home sales as reported by each individual community. Preliminary sales numbers were provided by communities beginning in December, with final sales figures being updated periodically throughout the month of January. To be included in our ranking, MPCs must have a number of features. True MPCs are developed from a comprehensive plan by a master developer, and incorporate a variety of housing types, sizes, and prices, with shared common space, amenities, and a vital public realm. The best examples of MPCs are developed with a strong vision and comprehensive plan that guide development and unify the community through distinctive signage, wayfinding, entry features, landscaping, and architectural/design standards. Beyond the built environment, MPCs differentiate themselves from typical suburban subdivisions in that they provide a means for interaction among neighbors in the sense of the word "community." They foster an environment within which generations can live better in terms of housing and the community environment, and many offer educational opportunities, neighborhood shopping and services, and even employment centers to complement the residential neighborhoods. Although rooted in a vision, the most resilient MPCs have flexible master plans that are environmentally sensitive, market responsive, and nurture the lifestyles of their residents.
Given the above criteria, we do not include the collective sales of multiple, separate communities that are unified only through marketing efforts rather than a preconceived community vision, nor do we include communities that are a collection of subdivisions that have few unifying elements other than name.
---
Article and research prepared by Gregg Logan, Managing Director, and Karl Pischke, Principal.
Additional research and analytical support was provided by Eric Whinnen, Senior Associate, and Blair Wheeler, Data/Research Analyst.
RCLCO provides real estate economics, strategic planning, and management consulting to real estate investors, developers, home builders, financial institutions, public agencies, and anchor institutions. Our real estate advisors help clients make the best decisions about real estate investment, repositioning, planning, and development. Interested in learning more about RCLCO's Master-Planned Community Services? Please visit us at www.rclco.com/master-planned-communities-services/.
Disclaimer: Reasonable efforts have been made to ensure that the data contained in this Advisory reflect accurate and timely information, and the data is believed to be reliable and comprehensive. The Advisory is based on estimates, assumptions, and other information developed by RCLCO from its independent research effort and general knowledge of the industry. This Advisory contains opinions that represent our view of reasonable expectations at this particular time, but our opinions are not offered as predictions or assurances that particular events will occur.
Speak to One of Our Real Estate Advisors Today
We take a strategic, data-driven approach to solving your real estate problems.
Contact Us