Management Consulting
Achieve Operational Excellence. Confidently Map Your Future.
RCLCO has decades of experience monitoring and evaluating strategic real estate trends — leverage these insights to define and execute a successful direction for your firm, portfolios, and projects. Our unique team is comprised of consultants with both seasoned and fresh perspectives, leading to the optimal blend of real-world experience and innovative ideas.
In collaboration with the Urban Land Institute, RCLCO leadership literally wrote the book on strategic planning for real estate companies. Our proprietary method has driven billions in growth for clients, from small family offices to large industry leading REITs.
Strategy Planning
Revisiting and challenging your organization's strategy every few years is key to unlocking enterprise growth. For all real estate companies, a strategic plan and the planning process itself offers a competitive edge, enabling you to focus talents and energies, and to measure achievements against internal and external benchmarks.
Strategic Planning
Innovation Management
Customer Knowledge
Capital Formation Strategy
Risk Management
Turnaround Planning
Organization
In order to achieve success, you need an organizational structure that aligns with your goals. We partner with clients to reimagine organizational fundamentals, drawing on extensive experience crafting customized solutions for unique situations.
Organizational Design
Process Optimization
Board/Investor Management and Governance
Compensation Structure and Benchmarking
Succession Planning
Mergers and Acquisitions
Sometimes the most important transformations require looking beyond the organization. RCLCO guides clients through these pivotal transitions, evaluating acquisitions and dispositions to maximize underlying value.
Strategy Assessment
Acquisition Due Diligence
Post-Merger Integration
Target Identification
Joint Venture Structuring
Divestiture and Spin-off Optimization
Real Estate Market Sentiment Survey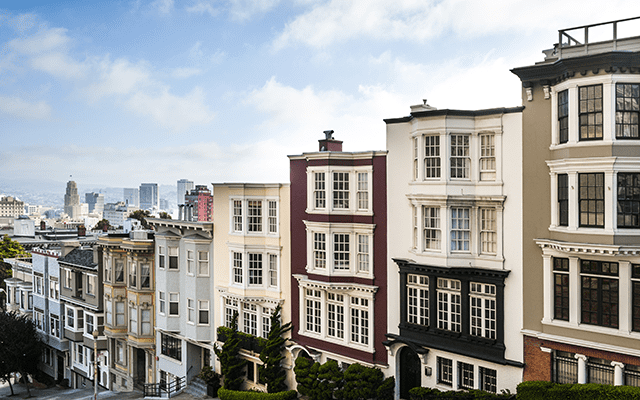 Don't simply respond to market trends – anticipate and plan accordingly with RCLCO insights.
Twice a year RCLCO polls our extensive network of knowledgeable contacts to ask them what they think about the current and future state of the real estate industry.
Utilize the semi-annual Real Estate Market Sentiment Survey as a free tool for your decision-making process.
Speak to One of Our Real Estate Advisors Today
We take a strategic, data-driven approach to solving your real estate problems.
Contact Us